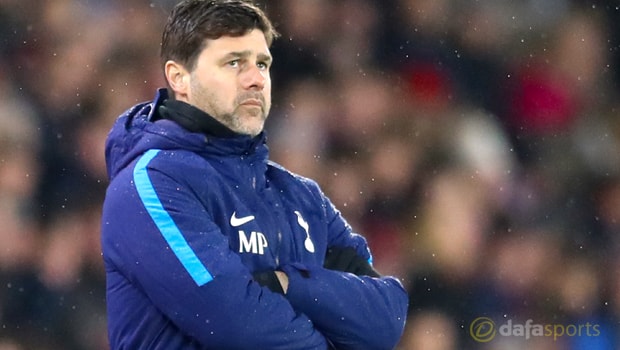 Tottenham Hotspur manager Mauricio Pochettino admits that the club must win some silverware in order to justify his position.
The Argentine is now more than three years in charge of Tottenham. In that time they've been contenders for the Premier League title twice without winning and have won many plaudits for their style of play.
Pochettino was irked this week by a comment from Arsenal boss Arsene Wenger that suggested the media were too quick to praise certain teams, even though they had won nothing.
Wenger said the press 'celebrate some teams who have not been in a final for 25 years' ahead of his Gunners side overcoming Chelsea to secure a berth in next month's Carabao Cup final against Manchester City.
Pochettino took that as a thinly veiled dig at north London rivals Tottenham, who have not won a major honour for a decade. Whilst full of admiration for Wenger, the Spurs boss said attacking other clubs was a 'mistake'.
"He is and will always be one of the best managers in the world, I respect him, but I think he needs to talk for himself and for Arsenal," said Pochettino.
"He is a special manager, but everyone sometimes makes a mistake and for me he made a mistake to talk about us or a different team."
Despite that, the ex-Southampton manager concedes that his current club will have to secure their legacy by winning trophies.
Spurs face Newport Town in the FA Cup fourth round this weekend, while they have a Champions League last-16 tie against Juventus looming next month.
"It's true that we need to work hard on that but it's not easy when you compete in a league like in England, when you compete with massive clubs; it always makes winning a trophy more difficult," added the Spurs boss.
"We need to create our own history and our own history is very young because it's only about the three-and-a-half years I've had here."
Tottenham are 7.00 to win the FA Cup this season and 26.00 to become champions of Europe.
Leave a comment