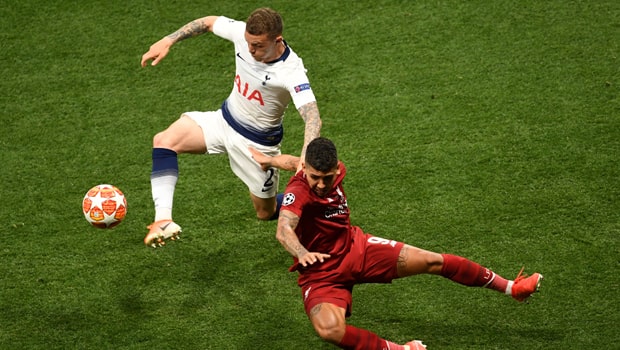 Tottenham right-back Kieran Trippier says he will do all he can to respond next season after admitting his performances have not been good enough.
The England international has struggled to recapture the form that saw him help the Three Lions reach the World Cup semi-finals last year.
Trippier made 27 appearances in the Premier League as the north London outfit finished fourth in the table. He also helped Spurs reach the Champions League final, but Liverpool won 2-0 on Saturday night in Madrid thanks to goals from Mohamed Salah and Divock Origi.
Some sections of the media have criticised the former Burnley man and he admits he must do more to retain his place.
Speaking to Sky Sports News, Trippier said: "If the manager selects me to play, I will always give everything I can. Everybody makes mistakes – I have made plenty this season but I am the one to own up to them.
"I have had plenty of interviews about my performances this season and it has not been good at all. I am the first one to say that."
Trippier's performances cost him a place in Gareth Southgate's England squad for the Nations League finals. Kyle Walker and Trent Alexander-Arnold were selected ahead of him and Tripper admits he has no complaints.
He added: "I had a good chat with Gareth. I am grateful for all the opportunities he has given me.
"I know what I need to do to get back into that England team. I know I need to be playing better and rightly so I am not in the squad because I have not been performing well.
"Trent and Walker have been doing unbelievable this season and they deserve to be playing and I don't. Simple as that and I know that for a fact."
Leave a comment