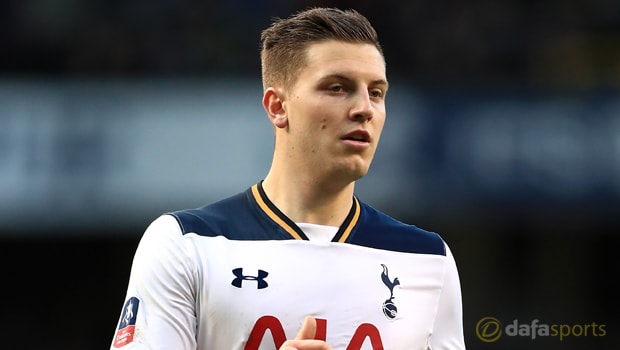 Kevin Wimmer can still force his way into the Tottenham first-team, according to his agent.
Wimmer, 24, was a bit-part player at Spurs last season, making just four league starts despite having signed a new long-term contract following a promising debut campaign in 2015/16.
The Austria international's agent Jurgen Werner says there are a string of clubs around Europe that would be keen to take Wimmer away from White Hart Lane, while insisting that the player will become a first-team regular in north London in the next two years if he stays at Tottenham.
Wimmer joined Spurs in 2015 from German side FC Koln, he has made just 14 Premier League appearances amid a tally of 29 in a Tottenham shirt.
Werner believes that Mauricio Pochettino and the club still see an important future for the player, and while there are parties interested in taking him away, the financial clout of the Premier League means he is priced out of a move in many cases.
"They [Tottenham] still see him as a talent," Werner told Spox. "If he remains, he will be a regular in two years' time.
"The top clubs of the Premier League all have more experienced players. John Stones [at Manchester City] is the only regular under 25.
"There was also interest from Germany or Italy but, because of the price, it is difficult for all clubs outside the Premier League."
He added: "We have to wait and see what is happening on the English market." Tottenham are 9.00 to win the Premier League title next season.
Leave a comment