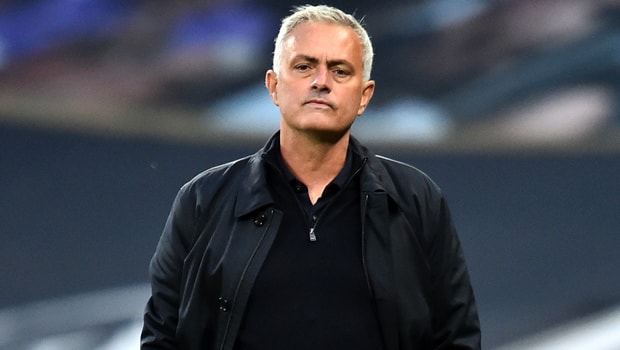 Former Manchester United manager and current Tottenham boss Jose Mourinho has made a defence of a criticism made against him by a former Arsenal player Paul Merson.
Merson had said Mourinho's style would hinder the goalscoring prowess of Harry Kane after the striker failed to score in the 1-1 draw against Manchester United on Friday even though it was his first match since the Hamstring injury he sustained in January.
The England international had scored seven times in 11 matches he has played under the former real Madrid tactician.
"I think Kane has no problems scoring in my team, it was a game where the two strikers [Anthony Martial for United] had a lot of chances, do you give credit to my defence for Martial's game? Do you give credit for United defence for the game and the occasions that we create or didn't create?" Mourinho was quoted on BBC.
The manager later stated his respect for Merson, revealing that Kane has no problem scoring in his team so far he is fresh and fit with a run of games under his belt.
Jose Mourinho defended himself further, stating that he has had strikers who had a good goalscoring ratio under his management, including Didier Drogba, Cristiano Ronaldo as well as Zlatan Ibrahimovic.
Tottenham Hotspur will next play against West Ham United on Tuesday, and in other Tuesday games, Leicester City will host Brighton, who defeated arsenal at the weekend 2-1.
Meanwhile, one positive coronavirus case was discovered in the latest rounds of testing in the Premier League done on the 17th and 21st of June.
"The Premier League can today confirm that between Wednesday, June 17 and Sunday, June 21, 1,829 players and club staff were tested for COVID-19. Of these, one person has tested positive. Players or club staff who have tested positive will now self-isolate for a period of seven days." the league revealed in a statement.
Yesterday's Premier League game saw Manchester City thrash Burnley 5-0, with youngster Phil Foden netting a brace.
Leave a comment