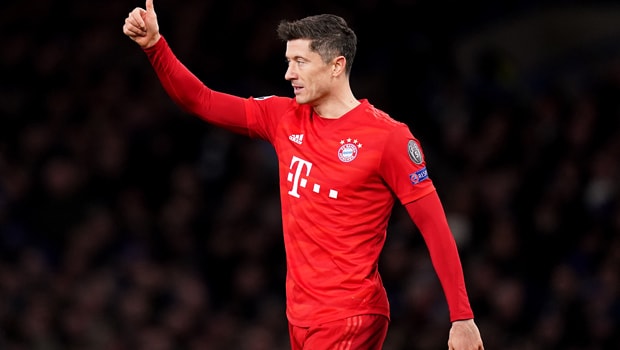 Bayern Munich lethargic forward Robert Lewandowski made history in the Bundesliga as he became the most prolific foreign goalscorer as Bayern Munich showed why they were champions after a 12th successive league title with a victory over Freiburg on Saturday which was their 12th consecutive win.
Flick's men had already secured the title last week following a 1-0 win over Werder Bremen. The Bavarians showed no signs of taking their foot off of the pedal as they played with aggressiveness determination and confidence with Joshua Kimmich putting his side ahead and Lewandowski scoring a brace to make it his 33rd of the season.
From the blast of the whistle, Bayern was all over Freiburg as they passed the ball around, giving their opponent no time to have the ball. With just 15 minutes, Kimmich drove in a low shot with an assist from Lewandowski. The Polish striker got a great for his hard work as he scored in the 24th minute before sealing the win with the third for the team and second for himself.
Flick said after the game that the players are hungry and want to win games and as well score goals. " trusting your strength is a very significant asset in every game. We can only make that happen by winning games, and i hope we can continue doing this"
"There are still a lot of things to be done as we also have the German cup final [July 4th], and Champions  League to play and hope to do the treble".
With the Bundesliga already secured, Bayer Munich continues their quest in the champions league as they play Chelsea in the return leg.
Leave a comment