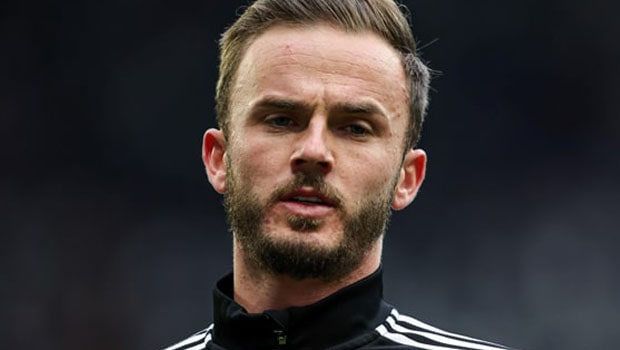 James Maddison's arrival at Tottenham Hotspur during the summer transfer window sent ripples of excitement through the club's fanbase.
Despite the widespread anticipation of a partnership between Maddison and Harry Kane, the English striker's departure to Bayern Munich didn't dampen the midfielder's spirits. Speaking candidly to The Sun, Maddison emphasized that Kane's presence did not solely influence his decision to join Spurs.
"I wasn't naive enough to go there thinking there wasn't a chance Kane could leave Tottenham. I wasn't going to Tottenham for Kane," Maddison asserted. Instead, his choice was driven by the new managerial era and fresh energy enveloping the club.
Maddison holds Kane in high regard, hailing him as "probably the best player to ever play for Tottenham," but he is eager to forge his own legacy. The midfielder is inspired by former Spurs icon Paul Gascoigne, known for his charisma and cheekiness on and off the pitch.
The young Englishman cherishes the art of interacting with fans and revealing his personality, much like Gascoigne did. Whether it's playfully moving the ball during a corner or embracing the role of the showman, Maddison relishes entertaining the crowd. He is unapologetically himself, drawn to the theatrics and the allure of being a footballing maverick.
Maddison's aspirations extend beyond individual flair; he aims to leave an indelible mark at Tottenham. "My dad used to put football video montages together. He is a graphic designer and is good with computers – and Gazza features a lot.
"Before you become a professional, you're a fan and I loved players who had personality, players who had a bit of cheekiness about them, more than your bog-standard…
"Gazza was a perfect example. I remember a clip where the cameras are going along during the national anthem and it gets to him and he sticks his tongue out and starts messing around with the camera and going all bog-eyed.
"I just love that. That's why I like interacting with fans and showing my personality. I don't know if you saw the clip of me moving the ball out from the corner with the Bournemouth fans – it's stuff like that which I enjoy doing, that keeps me hungry.
"I like the theatre element of almost being the villain. That's how I enjoyed watching it and that's how I enjoy playing it. But it's not a conscious thing to try and be the showman. That's just how I am. I go for a roast dinner with my family and I like to be the main man."
Leave a comment