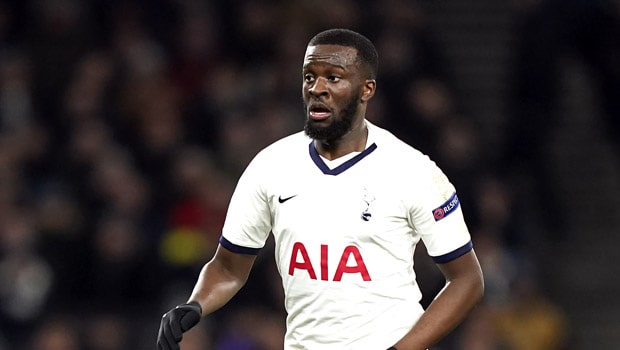 Inter Milan manager Antonio Conte has made Tottenham Hotspurs midfielder, Tanguy Ndombele, a top priority on the transfer market.
According to reports in France, Conte discussed with Inter's President Steven Zhang on Tuesday, and they agreed to proceed together alongside directors Beppe Marotta and Piero Ausilio.
There had been speculations on the former Juventus coach's future after losing the Europa League title to Sevilla in the final at Cologne, Germany. Conte had earlier said the team was getting zero protection from the club hierarchy. But he later explained the meaning of the comment, which doused palpable tension around the club.
After his stay was agreed, Conte revisited the club headquarters on Wednesday to negotiate a transfer strategy plan.
RMC Sport reported that the Frenchman who was signed by the English club from Lyon remains 'the priority' for Conte and his squad. The media further reported that conversations about the player had been held between these two clubs.
It could be recalled that Spurs had not enjoyed Ndombele, whose spell at the club has been disturbed by injuries. However, they are not willing to sell the 23-year-old, whom they paid  €60m to Lyon for a year ago. But they could be persuaded to do away with him if they get the right price and look out for his replacement.
In his first season, Ndombele was involved in 29 competitive games for Spurs, scoring two goals and creating four assists.
Meanwhile, left-back Emerson Palmieri is expected to join the Nerazzurri after Chelsea signed Leicester City left-back, Ben Chilwell, for a €55m.
Emerson, who was bought by the Blues from Roma, is expected to join Inter soon after the English defender signed a five-year contract.
Having played for Roma from 2015 to January 2018, Emerson is expected to settle back into Serie A's action and give Ashley Young further competition in the left-back position.
Leave a comment