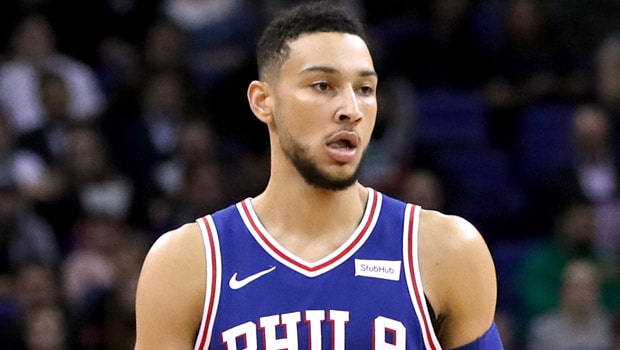 After the Celtics swept the Sixers in the first round of the playoffs, the team decided to fire head coach Brett Brown last Monday. Could they trade their star Ben Simmons?
Ben Simmons headed to the locker room midway through the third quarter during an August 5 game against the Wizards because of an injury that was diagnosed as a subluxation of the left knee cap.
The 24-year-old left the NBA bubble to have surgery on the injured knee and missed the rest of the season. He was averaging 16.4 points, 8.0 assists, 7.8 rebounds and 2.1 steals in 35.4 minutes over 57 games this season.
Simmons tweeted the following after another disappointing playoff exit:
"Watching my team get swept hurt, and I don't ever want to feel that way again."
The Simmons-Embiid duo has been questioned for three years. The narrative from the sports media is that Simmons and Embiid can't fit on the floor together and that they don't get along off the court. Those are just two of their assumptions but ESPN's Adrian Wojnarowski shared his thoughts on the matter:
"They're still young players. The third postseason they had together, Simmons was out and couldn't play, obviously, in this Boston series. You don't get value when you trade players of that ilk."
The biggest problem with the Sixers was the pieces around their stars, not them. They should find a better head coach and go after the correct help for Simmons and Embiid.
Leave a comment