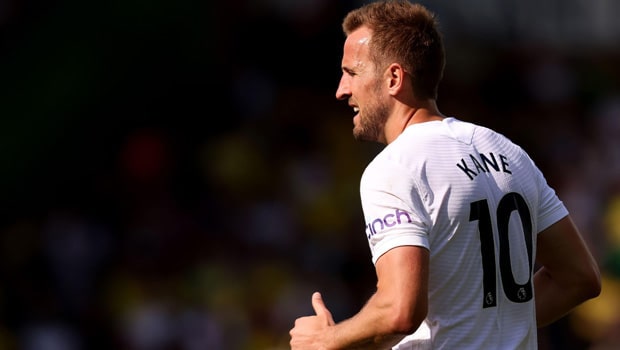 It was a temper-filled affair Sunday night at Stamford Bridge as both managers Thomas Tuchel and Antonio Conte were both sent off before the final whistle. Harry Kane's last-minute equalizer (2-2) earned the Spurs an absolutely out-of-nowhere point on the road against Chelsea.
Following Kane's goal, both Tuchel and Conte had to separated before being shown red cards.
"When you shake hands I thought we look into each other's eyes but we had a different opinion so it was emotional," Tuchel said after the match. "He was happy when they equalized, and it got a bit heated but nothing big. We both got a red card? It was not necessary. But a lot of things were not necessary. Another poor decision from the referee today."
Chelsea were clearly the aggressors in the opening half as Kalidou Koulibaly's volley (19′) put the Blues up early. Pierre-Emily Hojberg (68′) equalized the match for the first time, immediately causing some tension between the two sides on the pitch and on the sidelines with the managers.
Reece James put the hosts back up by a goal in the 77th minute, restoring the home side's confidence, abrasiveness, and overall pace on the pitch.
Tuchel and Chelsea were on the verge of having three points in an absolute thriller of a match before, Kane's dramatic stoppage-time equalizer changed the match — and potentially the whole season.
Chelsea remain unbeaten across their last eight Premier League fixtures with Tottenham, winning 20 of the 24 possible points – having won six and finished twice in a draw.
Chelsea have conceded in the 90th minute in three of their last six home Premier League matches going back to last season. That is as many as in their previous 75 league games at Stamford Bridge combined.
"Both [Tottenham] goals cannot stand, absolutely cannot stand, there's only one team who deserves to win, it's us," Tuchel said, frustrated with the non-calls on the opposition.
"I don't know how many tactical fouls Hojberg and Bentancur did today. Since when can we pull hair in a football match? They checked and nothing happened, absolutely ridiculous."
The home side dominated the possession battle 64-36, but had fewer shows on goal than the opposition.
It was Kane's 184th Premier League goal, level with Sergio Aguero for fourth all-time. It was his 42nd goal in London derbies, just one behind Thierry Henry.
"To come away with a point, especially at the end, is a great feeling," Kane said after the match.
Tottenham host Wolves in league action next weekend on Saturday, 20 August. Chelsea are on the road against Leeds United on Super Sunday (21 August).
Leave a comment