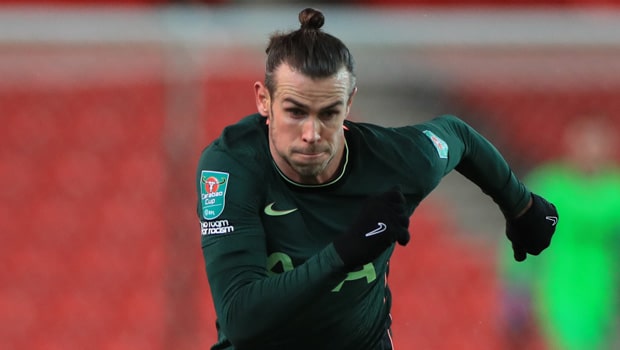 Head coach Jose Mourinho indicated this week that Tottenham star Gareth Bale will miss a 'few weeks' as he continues to deal with a calf injury. Bale missed Tottenham's fixture with Wolverhampton Sunday.
Although the Tottenham-Fulham fixture was ultimately postponed due to several positive COVID-19 cases, Mourinho said of Bale's status ahead of the scheduled fixture: "No, I don't expect Gareth to be fit. I wouldn't say it's a serious injury, but I would say a few weeks."
Bale has made just one start for the Spurs this season, recording a total of just 161 minutes on the pitch so far.
Bale has struggled to return from complications with his knee, with the comeback taking far longer than most had expected. Three months in and still no sign of Bale getting back to form.
Most recently, it's the Spanish media that has been largely critical of Bale — along with James Rodriguez. A report in the ever-so-popular Marca publication reminds the public that Zinedine Zidane was right about wanting the two sub-par performers off the club.
Focusing on his latest injuries, the publication hinted that he had been 'relegated' from the top flight leagues in Europe.
We'll just have to check back in late January to see how Bale, and his own confidence, is doing.
Leave a comment