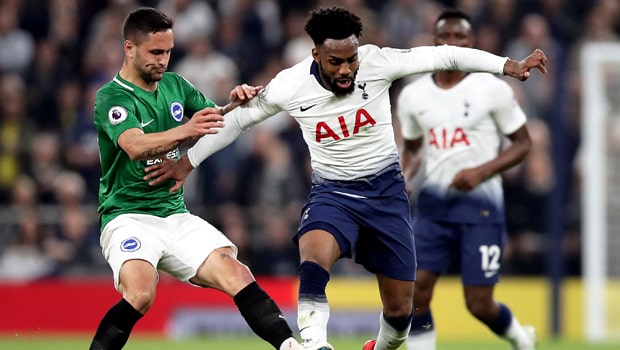 Tottenham defender Danny Rose believes the Premier League should be doing more to help English clubs in the latter stages of the Champions League by postponing their games.
Spurs have a London derby against West Ham on Saturday before hosting Ajax on Tuesday in the Champions League semi-finals.
Their opponents will have a free weekend to prepare, after Dutch football authorities postponed all of this weekend's Eredivisie fixtures in order to allow Ajax prepare properly for Tottenham.
Dutch president Eric Gudde said the decision to postpone the fixtures was "being done to help Dutch football as a whole".
The full round of fixtures in the top flight will instead be played on Wednesday 15 May, in order to ensure Ajax and scheduled opponents De Graafschap don't gain any advantage or compromise the sporting integrity of the Eredivisie.
"I couldn't believe it when I heard that's what the Dutch were doing," said England defender Rose. "It would be nice if the people in England took a similar stance and helped us out."
Spurs' next Premier League match against Bournemouth – which comes before the second leg against Ajax – was originally set for Monday 6 May but has been moved forward by 48 hours to the Saturday.
Rose says Mauricio Pochettino's team are representing England in Europe's premier competition.
"Ultimately it's not Tottenham against Ajax. We're England," Rose added.
"When you get to this stage of the season, a little bit of fatigue can start to kick in and every little helps.
"We want to bring the Champions League, obviously to Tottenham, but we want to bring it to England."
Spurs are 2.30 favourites to defeat Ajax at Wembley on Tuesday. The Dutch side are 3.10 while the draw is 3.40.
Leave a comment