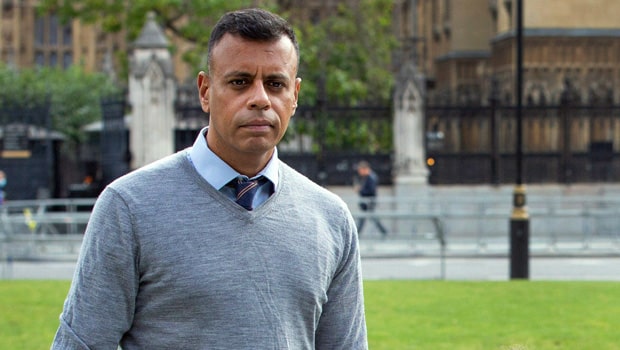 Following the somewhat controversial takeover of Newcastle United by the Saudi Arabia's sovereign wealth fund (Public Investment Fund), Amnesty International has requested a meeting with Premier League executives to discuss this situation.
Amnesty chief executive, Sacha Deshmukh, pushed for a meeting to discuss this takeover's impact on the league given the human rights violations that have been discussed in the past with Saudi Arabia.
"The way the Premier League waved this deal through raises a host of deeply troubling questions about sportswashing, about human rights and sport, and about the integrity of English football," Deshmukh said. "Football is a global sport on a global stage – it urgently needs to update its ownership rules to prevent those implicated in serious human rights violations from buying into the passion and glamour of English football."
Deshmukh, and other officials, essentially want the league to add in clauses to its governing laws that would prevent such kinds of organizations to purchase clubs.
"We hope that Richard Masters [Premier League chief executive] will see that making football's ownership rules human rights-compliant can only be for the long-term good of the game," Deshmukh added.
Amnesty pointed out that based on its analysis of the Premier League's structure, there is 'no bar on ownership for those complicit in acts of torture, slavery, human trafficking or even war crimes.'
PIF, which is led by Saudi Arabia's crown prince Mohammad bin Salman, has an 80 percent ownership of the club.
"The events of last week will have lent even more urgency to the Government's ongoing review of the governance of English football," Deshmukh said.
According to a recent report via Chronicle, there was a league-wide meeting invitation sent out that left out Newcastle United from this discussion. The report indicated the 'top 6' in the league had some concerns here, with Manchester United and Tottenham being some of the more vocal sides against the takeover.
"This is mainly an issue for the bigger clubs, although there are concerns over the immediate impact on the relegation battle," on Premier League executive said, referring to the notion that only the big-name clubs were protesting. "They are nervous that precious Champions League places have suddenly got harder to come by. A lot of the smaller clubs are pretty relaxed about it."
Newcastle's newest ownership group has supposedly acknowledged the complaints, but feel they have followed every step of the rulebook.
Newcastle, currently sitting in the No. 19 spot of the Premier League standings, match up with Tottenham this weekend (Sunday, 17 October).
Leave a comment