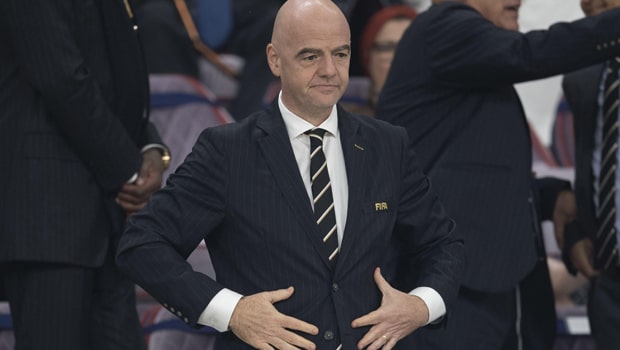 Clubs in the Premier League continue to patiently wait for a ban to hopefully be lifted so that players representing certain countries at the international level are able to play for their respective clubs.
Due to international FIFA regulations, players who did not travel after being called up by Mexico, Brazil, Chile, and Paraguay have been handed a five-day ban.
FIFA reportedly made the announcement following a suggestion from the Brazilian Football Association. FIFA used an article in their rule book to prevent PL clubs from selecting players who had turned down the latest release request for international play.
The following clubs are all affected by the ban: Manchester City, Manchester United, Liverpool, Chelsea, Wolverhampton, Newcastle, Leeds, and Watford.
Eight players total are affected by this.
Chelsea and Manchester United seem to be the hardest hit by all this based on the notion that both Thiago Silva and Fred will also miss their teams' respective Champions League matches next week.
For Liverpool, it's Roberto Firminho, Fabinho and Alisson; for Leeds, it's Raphinha.
Everton lucked out with Richarlison as the club had allowed him to play at the Olympics.
"We can do nothing. Now is the moment to wait," Watford head coach Xisco Munoz said when asked about the situation, and his concern for his defender Francisco Sierralta. Sierralta was not released by Watford for Chile's international play.
Watford and Wolves match up this Saturday, 11 September.
Discussions between the teams, clubs, and FIFA officials continue, with FIFA president Gianni Infantino at the helm of it all.
"All comments by Anvisa, the health ministry are correct," Brazil's coach, Tite, said. "Soccer is not above laws, we are dealing with lives here. To come here and go over laws, dribble some situations, that has no place."
This all began due to the Premier League stopping certain players from traveling to countries on a 'red' list. Due to pandemic-related sanctions, the goal was to limit any potential impact on the level of play on the field in the Premier League.
"Competing in the next fixtures without the best players doesn't seem fair," Lionel Scaloni, coach of Argentina's national team, said. "The competition would not be the same," Scaloni said in a press conference. "These situations should not happen again. Those kids have shown their will to play, but we should not put them in these difficult situations. They have to come with their minds clear, with no concerns of that kind."
According to a Sky Sports News report, Liverpool — along with the other clubs involved here — is confident the ban has no justification, especially given the root cause being pandemic-related.
Leave a comment