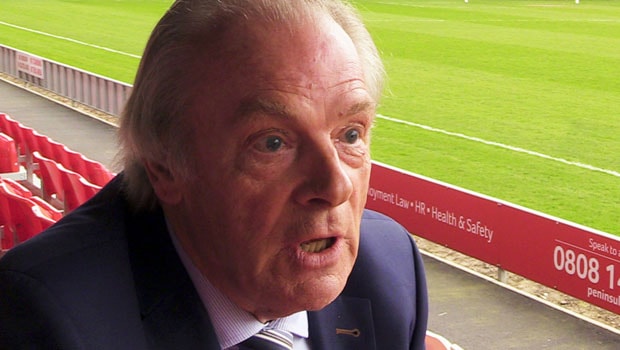 Gordon Taylor, chief executive of professional footballers association, has stated that matches in the Premier League could have less than 45 minutes per halves when the season restarts.
While a date about a return hasn't been decided yet, discussions are still ongoing, but he says players are more concerned about their safety.
Gordon stated these when talking about the potentiality of fatigue affecting players with many games to be played in just a short space of time.
He further stated that the season must be completed on the 31st of July while there is a hope to restart the season by the 8th of June, albeit the EFL doesn't have a restart date yet as well.
"We don't know the future, but we do know what propositions have been put, what ideas have been put – the possibility of having more substitutes, games possibly not being the full 45 minutes each way, talks of neutral stadiums." Gordon was quoted on BBC.
Manchester City striker Sergio Aguero had stated that he was scared to play with the Pandemic still raging while Premier League doctors are seeking assurances about their insurance and liability should any of the players contract the virus.
Meanwhile, the Premier League has stated that the idea isn't on the table. The last game in the EPL saw Aston Villa losing 4-0 to Leicester City on the 9th of March, after which the league was suspended.
Other options discussed is the possibility of playing games at neutral venues and behind closed doors, while the Premier League has labeled the plans to resume the league "Project Restart."
Furthermore, there would be a need to test players before the league resumes, with about 40,000 tests to be conducted.
Leave a comment