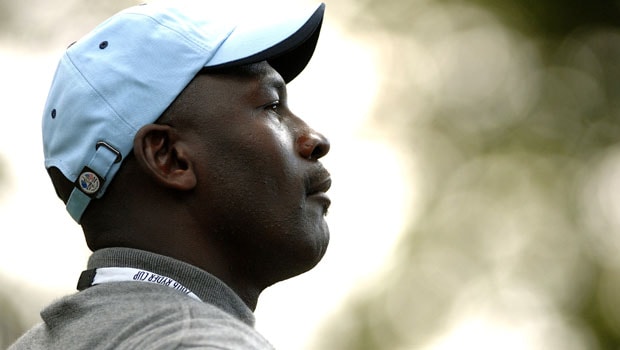 'The Last Dance' won't tell you this… where does Michael Jordan live?
Before COVID-19 forced him to quarantine, MJ split his time between Florida and North Carolina.
He has a $12.4 million house in Jupiter, Florida, in the same area as many celebrities. Most of the interview footage with him in 'The Last Dance' was reportedly shot from this location.
Per Yahoo Sports, his Jupiter, Florida home is located in The Bear's Club, a community designed by golfer Jack Nicklaus. Echo Fine Properties noted that the 28,000 square foot house has 11 bedrooms, a two-story guard house, a basketball court and a cigar-friendly media room.
Jordan's $2.1 billion net worth allows him to afford having multiple properties like this.
The six-time NBA champion also has a $2.8 million lakefront home in Cornelius, North Carolina. Fox Sports revealed that Jordan, who owns the Charlotte Hornets, purchased the luxurious estate for $2.8 million in 2013.
Located on the intersection of Lake Norman and the seventh hole of The Peninsula Golf Club, the property is now worth an estimated $3.9 million. According to The Lake Norman Media Group, it was on the market for 87 days before MJ purchased it.
Michael Jordan also has an apartment in Uptown Charlotte, the largest business district in the city. The Spectrum Center, where the Hornets play, can be seen from this building, so it is a convenient location for when Jordan wants to see his team's home games.
Jordan's mansion in Chicago has been on the market over eight years. Located in Highland Park, Illinois, the 56,000 square foot property has a basketball court with Jordan's name at both ends and a Jumpman logo at center court, as well as a putting green with Jordan brand flag sticks, an infinity pool with a grass island in the middle, a cigar room, a tennis court, a pond stocked with fish, a gym where his Bulls teammates used to work out every morning and gates with MJ's signature No. 23.
This estate has been a part-time home for Jordan and the initial $29 million asking price reported by Ian Spula of Curbed Chicago, has been cut in half. MJ even offered a complete set of Air Jordans with the purchase of the house, which was built from scratch to Jordan's personal tastes.
Leave a comment