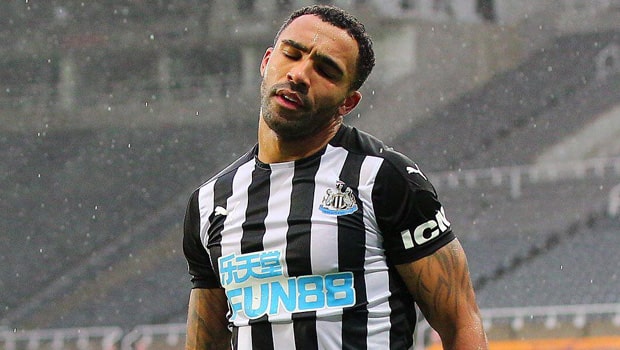 The long-awaited three points for Newcastle finally came to fruition as the Magpies finally took the full three points as a Callum Wilson (40') goal in the first half made all the difference in the 1-0 result.
Burnley manager Sean Dyche had won six of his last eight meetings with Newcastle's Eddie Howe, winning each of the last four in a row.
Saturday, however, was a the breakthrough Howe's side needed. Newcastle not only got their first win of the season — in 15 attempts — but also moved to just three points from safety and away from safety in the standings.
"It has been a long time coming," Newcastle's Wilson said after the win. "Hopefully this is a catalyst for other things. Against a team like Burnley it is important you score the first goal. They are hard to break down when they are set. Credit to the lads at the back too. But we can't get carried away. There are a lot of points to play for. We knew there would be a turning point; hopefully this is it."
Wilson has been absolutely dominant in terms of individual performances at St. James' Park this season. Five goals in seven appearances; he clearly thrives at home.
He has scored at least 10 more Premier League goals than any other Newcastle player since he made his debut for the club. Only Joshua King has scored more goals in the PL under Howe than Wilson.
Burnley started the match as the better team; creating more chances and but just unable to finish. Burnley won the possession battle 52-48, but ultimately had just one shot on goal to their name.
"For sure we can stay up," Howe said, when asked about Newcastle's chances at not being relegated. "We've come from a difficult position and there is a long road ahead, but I believe in what we are doing. We have tried to bring our philosophy to the team, to be front-foot and more aggressive. Confidence is key in any sport and we have lacked that, but today goes a long way to rebuilding that."
Miguel Almiron was all over the pitch for Newcastle, again showing his value in a variety of ways. He finished the match with six shots — 1 on target — along with 82% pass accuracy, 3 tackles won, and 2 crosses. Almiron received a stadium-wide applause when he was substituted out in the 85th minute for Federico Fernandez.
"In the first half I thought we were really good," Dyche said. "We came here and took the game on, we opened them up on occasions and created good quality moments and chances without taking them which is a question mark of our season. Some of the quality was really pleasing but goals change the feeling of games, not just the scoreline, and I felt it did for them. It gave them something to hang onto and changed the feel in the crowd. They looked really nervous in the first half and I thought we played well."
Burnley, now in a more dangerous position of relegation, will look to get back on track next Sunday, 12 December, again West Ham who took down league champs, Chelsea, 3-2 this weekend.
Newcastle will look to make it back-to-back wins on Sunday, 12 December, when they head to King Power for a matchup with Leicester City.
Leave a comment