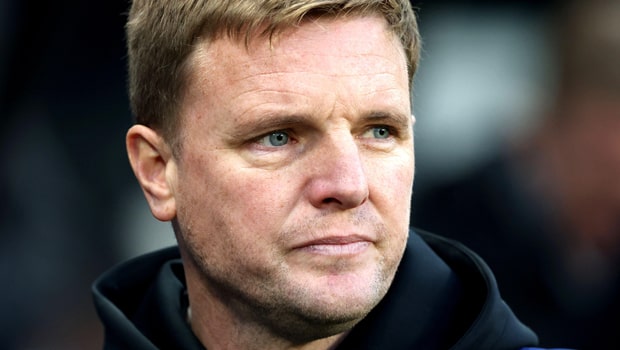 Newcastle is going all out in the transfer market.
The Magpies have the budget to rebuild the team and already have their eyes on several players.
Eddie Howe desperately needs to turn the club around and get them off the bottom of the table to meet this season's targets.
Money is no problem, and it is for this reason that the club will be looking to sign high-caliber players with Premier League experience.
Pierre-Emerick Aubameyang, Rob Holding, Eddie Nketiah and Mohamed Elneny are the Gunners who are of interest to Newcastle.
Aubameyang has lost his place in the first team, and Mikel Arteta has not called the player up for any games for several weeks.
A disciplinary breach was the reason why Aubameyang has been left out of the team. Given the lack of pitch time and an apparent bad relationship with Arteta, it is likely that the African player wants to leave the Emirates as soon as possible.
Eddie Nketiah has refused to renew with the Gunners and will become a free agent next summer. This puts pressure on the club as they must negotiate his sale as soon as possible if they do not want to lose him for free at the end of the season.
For their part, Holding and Elneny do not have much action and only appear sporadically in the pitch.
Holding has fallen off the picking order since Ben White's arrival. Elneny is also behind Partey and Xhaka.
Newcastle is looking to take advantage of the situation with these players to strengthen their squad and stay in the top flight.
However, Eddie Howe admits that signing players in January is complicated and still has faith that he can work with the players the club already has.
Leave a comment