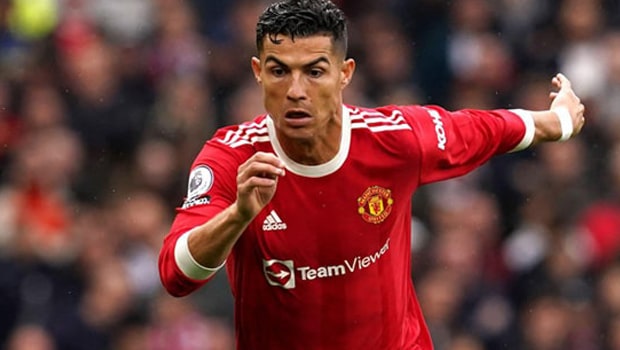 Former West Ham United goalkeeper Shaka Hislop stated that he won't keep Cristiano Ronaldo because of his age. Ronaldo will turn 37 in less than a month and he is certainly at the fag end of his career. Meanwhile, Manchester United had signed Ronaldo for a whopping amount of $125 million before taxes in the 2021-22 season.
United's haven't been at their best in the recent past and despite Ronaldo's presence, the team has not got the results on their side. The Red Devils were shocked by Wolves by 1-0 in their last game and they also could manage a draw against Newcastle United, which was placed at 19th position in the points table.
Hislop said, "For footballing terms, I do not keep Ronaldo because of his age."
Meanwhile, Manchester United is being led by Harry Maguire who isn't in the best of forms in the ongoing season. Hislop reckons the team is struggling because of the lack of leadership on the pitch.
"I think the big complaint, my concern about that Manchester United dressing room is simply a lack of leaders and a lack of players who will step up and make others accountable. Back in our day, it was Roy Keane, Jaap Stam, Peter Schmeichel later on it was Nemanja Vidic, others like that."
In fact, the Trinidadian believes Cristiano Ronaldo is the solitary player in Manchester United's dressing room, who has leadership qualities but feels the club is overpaying him.
"I just don't feel there's that personality right now in that Manchester United dressing room outside of Cristiano Ronaldo, so maybe you keep him for that, to make others accountable but paying him whatever he is on for that, I don't think so."
Cristiano Ronaldo has played 21 matches for Manchester United since rejoining the club and he has scored 14 goals and provided three assists. Manchester United will next take on Aston Villa in the third round of the FA Cup.
Leave a comment