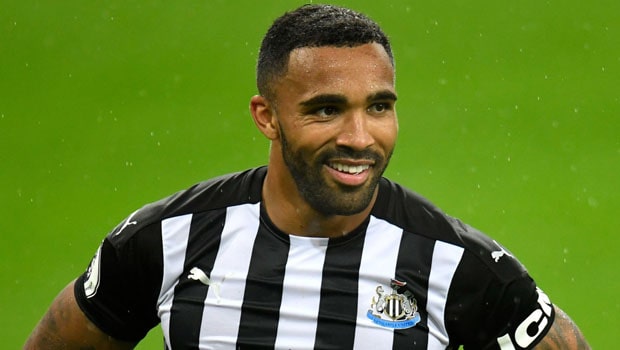 Following Sunday's 2-1 win away at Tottenham, Newcastle United are now in the Premier League top four with the Magpies playing with remarkable consistency this season under Eddie Howe.
"Hopefully this gives us the confidence to know we can go anywhere," Howe said. "Physically, technically, tactically we performed at a very high level. I think we can beat anyone if we play like that."
Newcastle found themselves up 2-0 at the break with first half goals from Callum Wilson and Miguel Almirón. Harry Kane scored Tottenham's sole goal early in the second half (54').
"It was a really good performance today, probably the best performance since I've been here," Howe added. "I thought we were really brave both in and out of possession."
Almirón has scored five goals in his last five Premier League appearances for Newcastle, equaling as many as he had in his previous 61 PL games.
Tottenham's loss came on the heels of a midweek loss at Manchester United.
"We have to try to keep the fingers crossed and don't have injuries because we are not a team with such a depth of squad to face competitions like the Premier League and Champions League, but this is not something against the club," Tottenham manager Antonio Conte said. "We need to go step by step and have time and patience and have two or three transfer markets to bring this squad to be competitive to play in two competitions like Premier League and Champions League."
Despite back-to-back losses, Tottenham are in third in the Premier League table with 23 points.
Newcastle are unbeaten in their last seven matches and have only lost once all season. Potentially most important of all, they have conceded the fewest goals in the division.
"My players deserve all the credit for how we attacked the game," Howe said. "We executed the game plan really well. It wasn't without problems – they have world-class players. They had a few long-range shots and dangerous counter-attacks early on. Once we solved that we were OK."
This was the first time Tottenham dropped points in a home Premier League fixture since April.
"The fans have to understand we are doing our best in every moment," Conte said. "The commitment was really high. It is a difficult moment for us as we don't have three or four players in the squad then you are in trouble. We have to try to manage and overcome this situation together. This squad can't allow us to lose four players. If we play one game every six or seven days we can fight for something important. To play a lot of games every three days, we need to build our path and patience. We can't invent wins or do a miracle."
Tottenham are back in action on Wednesday against Sporting FC for more UEFA Champions League group stage action. They play Bournemouth next weekend, Saturday 29 October.
Newcastle will look to build on this momentum next Saturday against Aston Villa.
Leave a comment