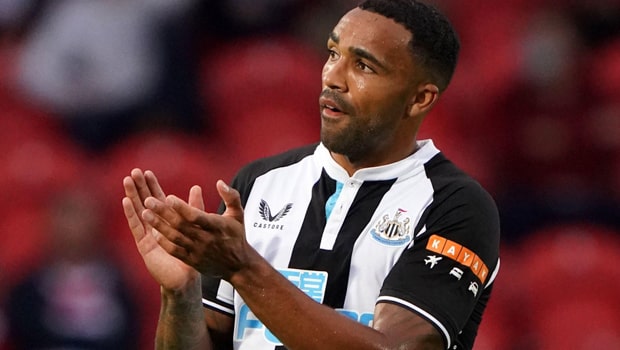 Newcastle's era following the Saudi takeover started well — at first — as Callum Wilson returned to the lineup and scored in the second minute. But a series a goals from Tanguy Ndombele (17′), Harry Kane (22) and Heung-Min Son (45'+3) put the match out of reach as the Spurs secured a 3-2 win.
Eric Dier's 89th minute own goal made it 3-2, but the Magpies weren't able to do enough to push for a draw.
Despite missing 16 league matches since the last season, Newcastle's Wilson has scored in 27 percent of the club's  Premier League goals since the beginning of 2020-21 season, recording 15 goals in 30 appearances. 
"The game itself, it didn't start great but I thought we were composed, kept the ball well and created some good chances," Kane said. 
Kane scored for the first time in the Premier League this season, ending somewhat of a drought. 
"The only disappointment is that we didn't close the game out in the second half – we should have got the fourth and the fifth," Kane added. "I know there's been a lot of noise." 
Kane, and Son have combined for 35 Premier League goals, just one behind legendary duo Didier Drogba and Frank Lampard. 
Kane is now second just behind Wayne Rooney for most Premier League goals by an away player at Newcastle (6 goals in 8 appearances). Rooney had 9 in 12. 
Five of Harry Kane's six PL goals against Newcastle have come at St James' Park. 
Heading into Sunday's match, Spurs had been averaging 10.4 shots per game overall under Santo with a conversation rate of 8.2 percent. They were ad 15.7 shots under Mauricio Pochettino and 11.2 shots under Jose Mourinho. 
"The more time we spend on the training ground creating partnerships, improvement will come," Nuno Espírito Santo said of Tottenham. 
"We handled it well but we did not start it well," Santo added, referring to the early conceded goal. 
Newcastle are still without a win this season in the Premier League, with only Burnley and Norwich City behind them in the standings. 
The match at St James' Park was put on hold for 20 minutes near the end of the first half as a spectator received medical attention.  Newcastle officially confirmed later on that the individual was in the hospital and under stable condition. 
Newcastle will look for their first win vs Crystal Palace next weekend. Tottenham have Europa League action vs Vitesse before a PL fixture vs West Ham in the next week. 
Leave a comment