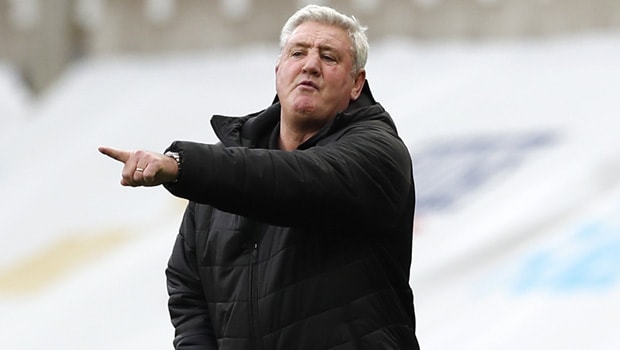 Newcastle United's fixture against Aston Villa on Friday has become the first Premier League fixture to be canceled because of the COVID-19 pandemic.
Increases in COVID-19 cases at Newcastle United's training ground has seen the Magpies' game against Aston Villa meant for Friday.
According to reports, Five Newcastle players and two staff members have tested positive, leading to the closure of the club's training ground at Darsley Park on Monday and Tuesday.
Newcastle requested the fixture's postponement from the Premier League, and the request was granted while Aston Villa supports the League's decision to postpone the match.
A new date and time for the game will be announced later. Newcastle's last match saw them beat Crystal Palace 2-0 on Friday, and Newcastle manager Steve Bruce revealed that three players and one member of staff had tested positive for the virus.
The game's postponement was done with the health of players and staff as a priority, but more tests will be carried out on the players and training ground staff at St James' Park this week.
Newcastle's next match will be on the 12th of December at home to West Brom.
Meanwhile, Liverpool moved into the UEFA Champions League's knockout stages on Tuesday when they defeated Dutch side Ajax 1-0 at the Anfield stadium.
After a goalless first half, Curtis Jones scored for Jurgen Klopp's side to secure the win; 12 points from 5 matches has seen the team moved into the next round.
Manchester City failed to defeat Porto as both teams played out a 0-0 draw. The Citizens had a late goal from Gabriel Jesus disallowed by the VAR for an offside.
Both teams have already qualified to the knockout stage of the competition with 13 points for the English side and 10 for the Portuguese.
Leave a comment