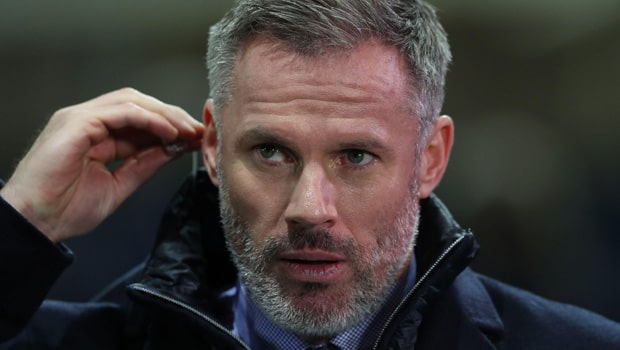 Football expert Jamie Carragher has slammed Manchester United's naive approach as he thinks that the club is still looking for another Sir Alex Ferguson, who would manage the team for more than two decades. Carragher stated that the football world has changed and we won't see legendary managers like Sir Alex Fergusson.
The United had appointed Michael Carrick as the interim boss and they are looking for a new manager after sacking Ole Gunnar Solskjaer following a 4-1 defeat against Watford on Saturday.
The former Liverpool defender wrote in his column for The Telegraph (via Caught Offside): "Spurs were smart in moving slightly earlier for the outstanding Antonio Conte. For all the criticism Daniel Levy gets, he saw which way the wind was blowing at Old Trafford quicker than anyone in power at Manchester United. We will never know if Conte could have been tempted to United instead, had they shown any interest."Some say Conte was not the right fit for United," he added.
"Speak to those at the highest level of football and there is general bewilderment at that. What exactly do United want? Are they so naive as to believe there is another Sir Alex Ferguson out there, who will run the club in his image for the next 25 years? Wake up! The football world has changed. Those managers do not exist anymore."
Meanwhile, it was recently reported that Antonio Conte could have taken charge of the club. However, former Manchester United right-back Gary Neville reckons the Italian won't be the right man for the job.
There have been reports that PSG manager Mauricio Pochettino could take charge of the Red Devils. Carragher reckons that Manchester United has missed a lot of opportunities to sign many brilliant coaches.
"United have missed out on so many brilliant coaches who were available over the last three years, including Conte, Pochettino and Thomas Tuchel; managers who could have delivered title bids and successful Champions League campaigns here and now, given the talent in the squad and the vast sums spent."
United will take on Villarreal in the Champions League fixture under Michael Carrick's tutelage on Tuesday.
Leave a comment