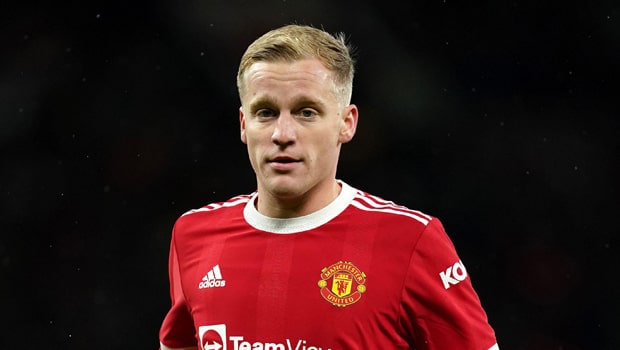 Donny van de Beek moved to Old Trafford from Ajax in the summer of 2020 after a €39m deal.
In his first season with the Red Devils, he scored just one goal and provided two assists, leading him to play just 1,456 minutes in all competitions.
The following season he barely played 380 minutes spread over 14 games, scoring one goal. In the winter market, both the player and the club considered that the best thing was a change of scenery, and Van de Beek went to Everton, but in this club, he did not show the performance he had in his Ajax days.
Some muscle problems kept him away from the courts, but despite being recovered this season, he only played 19 minutes.
Guido Albers, Van de Beek's former agent, commented on the complicated situation that the player had been through in British territory.
"I saw the disappointment in the way Manchester United treated him, and I saw closely what he tried to do to turn the situation around. But from the day he was not allowed to leave Manchester United again, it was the end. In the Netherlands, Donny received all the praise; he performed well and was very popular with the fans. At Manchester United, he never played. The relationship between him and the club has really cooled down," Albers added.
"He had to compete against Paul Pogba, who was late for training, apologized, and was allowed to play again, instead of Van de Beek, who trained 10 hours a day for eight weeks to prove that he was good."
Van de Beek has a contract with United until 2025, but it seems that his options are limited and that he is last in the selection order.
Leave a comment