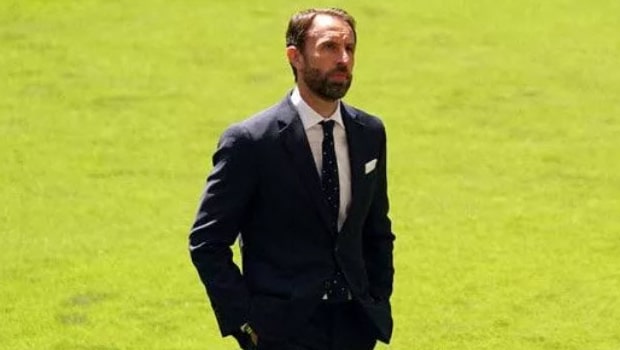 Gareth Southgate's England side put together a thriller of a performance at Wembley Stadium as they finished in a 3-3 draw in their final national match before the World Cup in Qatar.
Heading into Monday's game against Germany, England had failed to score with any of their last 62 non-penalty shots; that changed with Harry Kane's penalty (83′).
Germany struck first with Ilkay Gündogan's penalty (52′), followed by Kai Havertz's pair (67′, 87′). Luke Shaw (71′) and Mason Mount (75′) each found the net for the Three Lions.
"We showed character and also a lot of quality in the chances we created," Southgate said after the match.
Germany won the possession battle 59'41, with England finishing with 13 shots compared to 10 for the visitors.
"The players have been fantastic in the last few days," Southgate added. "They have taken some individual responsibility, collectively talked in the group and the whole experience has been one we needed to grow the team."
Southgate completely changed the match with his substitutes.
Bukayo Saka and Mason Mount catalyzed a change in the second half.
"We are going to have pressure in a World Cup," Southgate said. "You can try and avoid it but it is coming so better we feel it and learn how to deal with it. The players reacted in the right way when Germany scored. We showed character but also a lot of quality and I think the crowd also came with us and stayed with us. Even at 0-2, they didn't get on their back and that was so important for us."
England are still on a six-match winless streak, the nation's longest streak since 1993.
Harry Maguire did have some errors on the defensive end that led to Germany's first two goals.
"The fact we scored three and looked dangerous is really important for the players," Southgate said. "They have had to work that through and some of the senior players have been outstanding."
England will face Iran in Matchday 1 of Group B action in the World Cup on 21 November before facing the United States and Wales over the following week.
Leave a comment