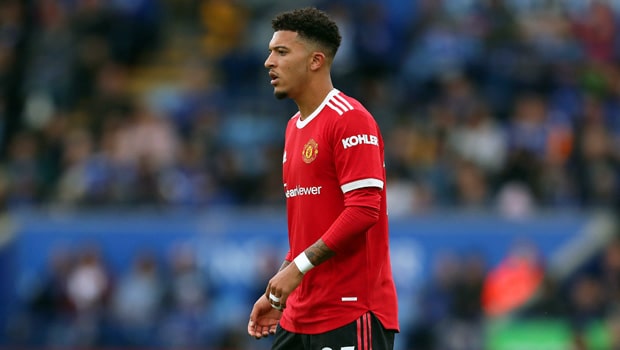 Former Manchester United defender Rio Ferdinand has backed Jadon Sancho to come good at the club despite a slow start. Sancho was signed by the Red Devils from Borussia Dortmund for a whopping amount of £73 million. However, Sancho hasn't been able to hit the ground running for Manchester United.
The English player has played 13 matches for Manchester United in the ongoing season but he hasn't been able to find the back of the net on a solitary occasion. Furthermore, he has also not provided any assists for the club so far. Ferdinand feels some players take more time to get off the blocks and added there is no doubting Sancho's ability and efforts.
Th former right-back for United noted that players like Namanja Vedic and Patrice Evra took a lot of time to get going at the club.
"There's no doubting Jadon's ability, no doubting his desire. That's all there. But sometimes when you go to a football club you need all the other bits of the jigsaw to fit in. And at the moment they arent fitting in to their perfect places. I think that will come, I think that will be a matter of time," Ferdinand told Sportsmail.
"Patrice Evra and Nemanja Vidic are the examples that he needs to lean on and be shown. There are loads of players that came into United and didn't [perform straight away]. Patrice and Nemanja are two great examples from my generation."
Meanwhile, Jadon Sancho had a dream run at Borussia Dortmund as he scored 50 goals and provided 65 assists in 137 appearances for the German club in his stay of four-year period. However, 21-year old hasn't been able to repeat the same success at Manchester United thus far.
Manchester United has been under the pump as they have lost four out of their last six Premier League matches. United lost their last match against Manchester City by 2-0 on last Saturday. The Red Devils will next face Watford on November 20.
Leave a comment