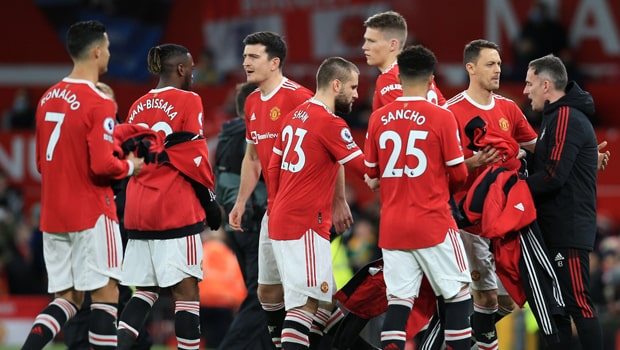 Manchester United captain Harry Maguire feels his teammates shouldn't need the criticism to motivate themselves to do a good job for the team. The Red Devils haven't been at their best in the recent past and a lot of fans and football experts have criticized the players for their mundane performances.
Manchester United lost their previous match against Wolves by 1-0 after they could only take two shots on target. Furthermore, the club played a 1-1 draw against 19th placed Newcastle United. They were able to beat Burnley by 3-1 but the team hasn't come up with a collective team effort.
Maguire added that he has had private conversations with the players and they are motivated to do well for the club.
"For me, with this team, it shouldn't need criticism to motivate players. If players of this quality aren't motivated to play for this club when they pull the shirt on, then there's something wrong. I'm the captain and leader in the dressing room, and I've had private conversations with the players and the management which will remain private." said Harry Maguire on MUFCTV.
On the other hand, Harry Maquire and Luke Shaw had played a key role in the success of the team in the previous season. However, both of them haven't been at their best in the ongoing season and they will look to come up with a better performance in the upcoming matches.
In fact, players like Cristiano Ronaldo, Bruno Fernandes, Harry Maguire, Luke Shaw came under the scanner for their performance and body language against Wolves.
Meanwhile, Manchester United has won nine out of the 19 matches they have played and they have 31 points under their bag. Thus, the Red Devils are currently in seventh place in the points table and they will need to come up with better performances.
Manchester United will next face Aston Villa in the third round of the FA Cup on Monday.
Leave a comment