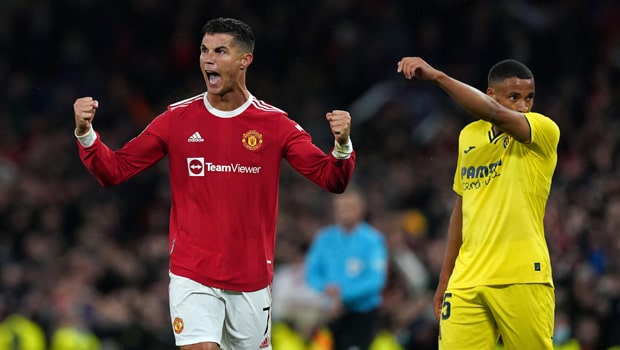 Cristiano Ronaldo scored his second UEFA Champions League goal of the season as Manchester United secured their first win of the season, and revenge against Villarreal at the Old Trafford.
Villarreal beat Manchester United on penalties last season in the UEFA Europa League final, but the Yellow Submarines have not started the season on a good note.
Irrespective, they managed to keep Manchester United at bay for the first 45 minutes of the game before going ahead in the 53rd minute of the game through Paco Alcacer.
However, Manchester United equalised from a routine free kick by Alex Telles and the game was going for a stalemate before Ronaldo marked his record 178th appearance with a strike at the tail of the game.
Manchester United will face Everton and Leicester City, before their next UEFA Champions League game against Atalanta, who defeated Young Boys by a lone goal earlier on Wednesday.
Meanwhile, Chelsea lost to Juventus in Turin by a lone goal in the UEFA Champions League.
The Blues dominated possession, but the eventual result went Juventus way after Federicho Chiesa scored.
It is the first time Chelsea are losing back to back since the appointment of Thomas Tuchel as the manager of the Blues and the second defeat since weekend's loss to Manchester City in the Premier League.
The loss left the German manager bewildered and disclosed his side was a bit slow.
"I felt we were a bit slow and tired, mentally slow in our decision making. That's why it's a strange one to analyse, We were so good yesterday in training, but not good enough, not free enough today. I don't know why, it was the whole team," Tuchel said.
Chelsea will be at the Stamford Bridge to face Southampton in the Premier League this weekend.
Leave a comment