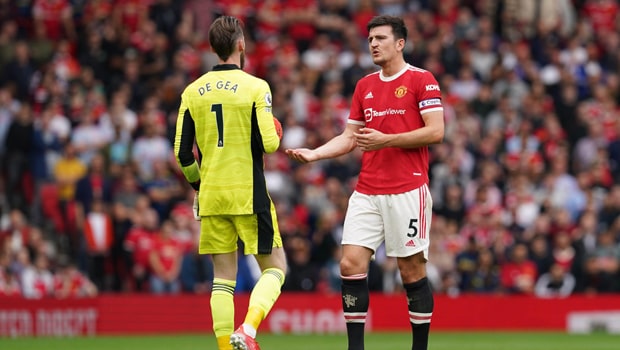 Former Manchester United captain Roy Keane has named two club players he would challenge if he ever takes over as the team's manager. In the recent past, Keane has been critical of the team's goalkeeper David de Gea and defender Harry Maguire.
Both of these players have come under the scanner for their mundane performances and Keane has lashed out at them on many occasions. De Gea's performance has been up and down on some occasions while Harry Maquire has made some big blunders while defending for the Red Devils.
Keane said that he will take these two players aside if he becomes Manchester United's manager and will tell them to prove him wrong. The former talisman added that you are meant to fall out with people but the players should respect the manager.
Speaking to Sky (via the Metro), the former Manchester United captain said: "A manager is meant to challenge people, you're meant to fall out with people."
"So the first thing, you'd walk into the club, pull them two (Maguire and De Gea) [and say] 'I've been really critical… prove me wrong. And that's the end of the conversation. If they get upset, no problem, players are upset all the time. And it's not about the players like the manager. The most important thing is, you hope, that the players respect the manager."
Meanwhile, Manchester United has performed well under Ralf Rangnick and they have certainly come up with a better show under the tutelage of the German manager. Thus, the team will look to continue their good performance in the upcoming matches.
The Red Devils have 27 points under their bag in the 16 matches they have played thus far. Manchester United will next lock horns against Newcastle United on Monday at St James Park.
Leave a comment