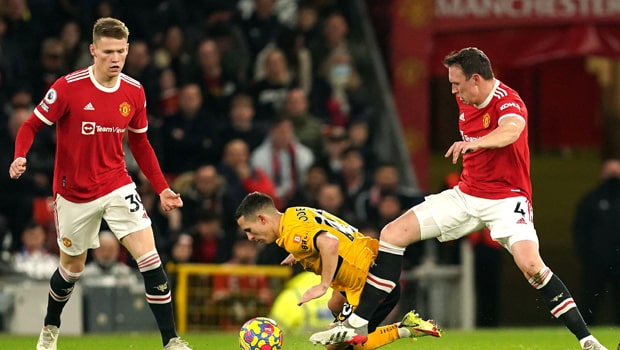 Manchester United lost 1-0 to Wolves in the Premier League on Monday evening courtesy of a late João Moutinho's strike.
Ralf Rangnick listed defender Phil Jones who was making his first appearance for the Red Devils since a 6-0 defeat of Tranmere in the FA Cup on January 26, 2020.
The English defender is one of the few positive lights for United, who were dominated for most of the first half.
The Red Devils were saved mostly by De Gea's brilliance in the first half while Jones was one of the few shining lights and the manager expressed that Jones had a very good performance.
"There was no doubt at all regarding his attitude because I saw him training. If you consider hasn't played in two years it was a very good performance." Rangnick said.
After coming close to opening the scoring in the second half, Manchester United fell behind late into the game when João Moutinho hit the ball from the edge of the box into the back of the net.
Manchester United are now four points behind Arsenal in fourth place on the table, sitting in seventh with 31points. The Red Devils have two games in hand.
Wolves have 28 points but are a place below United, albeit they also have two games in hand with one against Arsenal.
Meanwhile, Arsenal, who put up a spirited performance against Manchester City at the weekend in a 2-1 loss, will face Liverpool in the EFL Cup semi-finals on Thursday.
The Gunners beat Sunderland 5-1 in the quarterfinals while Liverpool beat Leicester City on penalties after a 3-3 draw in regular time.
Meanwhile, on Wednesday, Chelsea and Tottenham Hotspur will play each other in the first semi-finals.
Chelsea knocked out Brentford 2-0 in the last round while Spurs got the better of London rivals West Ham United.
Leave a comment