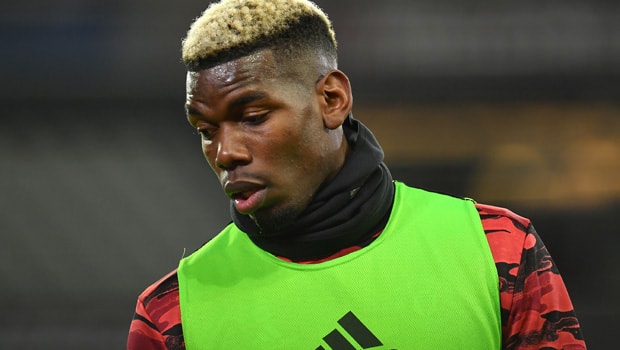 Manchester United French midfielder Paul Pogba may leave the Premier League club soon according to his agent Mino Raiola.
The French World Cup winner is said to be unhappy at the Old Trafford and may need to change teams.
Pogba scored his first league goal of the season in the 3-1 victory over West Ham on Saturday. His current contract will expire in June 2022.
The 27-year-old has played just 8 matches in the Premier League this season with five of them coming as a starter.
However, despite just scoring his first league goal of the season, his agent Raiola has explained that the player needs a change.
"Paul is unhappy. He is no longer able to express himself as he would like and as expected of him, He has to change teams; he has to change the air.  He has a contract that will expire in a year and a half, but I think the best solution for the parties is to sell him in the next market." Raiola said.
He further explains that Pogba didn't intend to extend his contract. Pogba returned to United from Italian giants Juventus in 2016 for £89m.
His next move could be to the La Liga Real Madrid as he has made no secret of his desire to play for Real Madrid.
Pogba played only 22 matches in all competitions last season after suffering an ankle injury, and Raiola had revealed in August that new contract discussions would take place, a revelation that has been cancelled with Raiola's statement on Monday.
United seek to qualify to the knockout stages of the UEFA Champions League. Still, they need to get a win against RB Leipzig in Germany on Tuesday to secure their place despite sitting on top of Group H with 9 points, same as PSG and Leipzig in 2nd and 3rd respectively.
Ole Gunnar Solskajer's men lost 3-1 to PSG last week.
Leave a comment