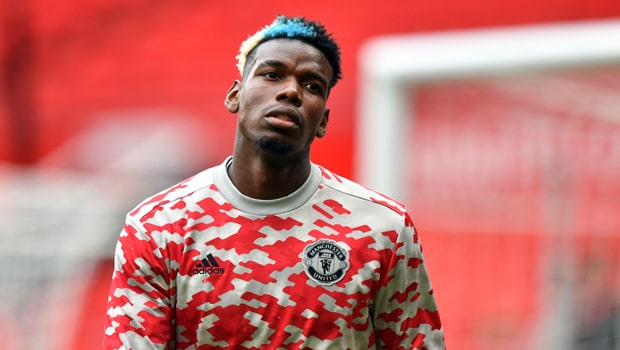 Paul Pogba refused to discuss a new contract with the Red Devils. The Frenchman intended to leave Old Trafford and apparently, his destination was to be the Parc des Princes as the player intended to join PSG. But his transfer failed to materialize, and now he will have to stay in England.
Pogba's contract expires next summer, and because Man Utd failed to sell the player in this transfer window, they will have to see him leave at zero cost.
Due to this situation, many would think that boss Solskjaer would discard Pogba from his plans because he will not count on him in the long term. In fact, some media speculated that the player would be frozen out to reduce the club's financial burden.
But Solskjaer has said that Pogba is part of his plans for next season and that the player will remain part of the squad until the last day of his contract.
The French player took part in regular training sessions and even played the second half of the friendly against Everton a few days ago. The player is even said to be in the first-team squad for the opening game of the Permier League against Leeds.
Solskjaer has said that Pogba has not distanced himself from the club. And that despite the uncertainty of his future the player continues to work hard with the rest of his teammates.
Solskajer's decision is not the best for some experts and fans, as a player who wants to leave the club cannot be trusted so much.
This decision comes on top of Solskjaer's other controversial decision to keep Anthony Martial. Everything seemed to indicate that the club would sell the player due to his poor performance; he only scored seven goals in 36 appearances last season. But finally, the club preferred to keep the player and ruled out selling him despite having an offer on the table from Inter Milan.
Leave a comment