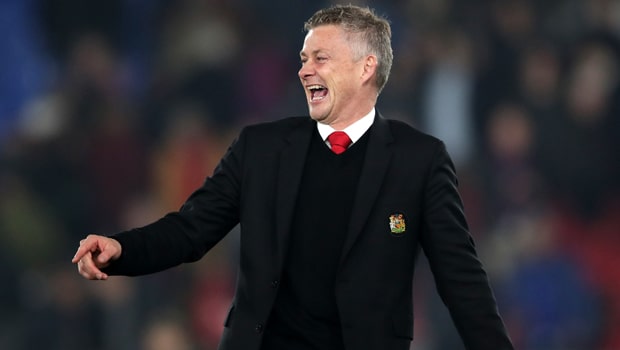 Ole Gunnar Solskjaer's former Manchester United team-mate Peter Schmeichel has endorsed his case to become permanent boss at Old Trafford.
The Dane admits he was somewhat surprised to find his old sparring partner was the man chosen to fill the breach when Jose Mourinho was sacked in December, but Schmeichel has been very impressed with Solskjaer's work so far.
"I didn't even see the announcement of Ole coming – it was a really big surprise that they picked him," Schmeichel said.
"I thought they'd go somewhere else. You know, some of the former players who have had bigger clubs – who have been at the club but are from different, other parts of Europe."
The wins have racked up domestically, with the only major setback a Champions League loss against Paris St-Germain last month.
His side have ousted both Arsenal and Chelsea away from home in the FA Cup and hauled themselves right into the mix for a top-four finish in the Premier League, something that looked forlorn when Mourinho departed.
With injuries wreaking havoc in the powder-keg clash with Liverpool last weekend, Schmeichel was impressed by the way in which Solskjaer engineered a positive result.
That has surely strengthened his case, argues Schmeichel. "He must be the top candidate now," he added.
"I think with Ole it is kind of a free ride because he's only there on a temporary basis, but he's proven – and the Liverpool game was key for me – that his way of thinking, he's a top, top, top manager.
"I mean, we were trying to think about a game where three, actually four, players get injured in the first 25 minutes and you have to regroup.
"I can't remember anyone ever being faced with that challenge and I thought he came out of that smelling of roses."
Manchester United are 2.00 to finish in the top four this season, while they are 1.44 to defeat Southampton on Saturday.
Leave a comment