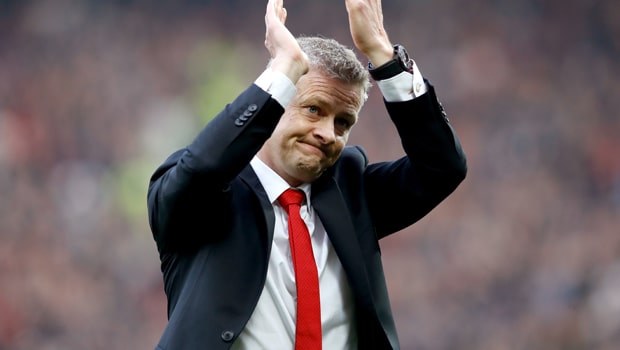 Ole Gunnar Solskjaer has ruled out complacency either from himself or any of his players now that he has earned the Manchester United manager's job full time.
After steering the club away from the rocks in the first three months of his interim appointment until the end of this season, the Norwegian was rewarded on Thursday with a three-year deal to be top dog at Old Trafford.
Solskjaer is currently in the midst of his first mini-slump since succeeding Jose Mourinho in December, with his side having suffered league and FA Cup losses to Arsenal and Wolves before the international break.
With Barcelona looming in the Champions League and the race for a top-four finish about to intensify, the United boss doesn't foresee anyone resting on their laurels.
"Players who get complacent, they never last at this club anyway," Solskjaer told a news conference.
"I am the same, I can't be complacent and now rest on (the fact that) I have the job, It's not me. We are looking forward, we have got to work harder.
"I have got some targets, I want a Manchester United team that is one of the hardest working teams in the league, one of the fittest teams in the league and that then will bring results. I think the players know my expectations on the future," he added.
The former Red Devils striker has guided United to 14 wins in 19 matches in all competitions as caretaker boss and he makes no secret of his longer-term goals.
"The day I walk out of the doors, I hope it is with a smile on my face and have given the supporters, the staff, the players, the club, a good time and that is all I can do, all I can promise, all I've promised to the owners, to (CEO) Ed (Woodward), everyone," he said.
"I will always be myself, I am not going to change, I will be an optimist and positive guy and we will do this together." Manchester United are 2.25 to finish in the top four this season.
Leave a comment