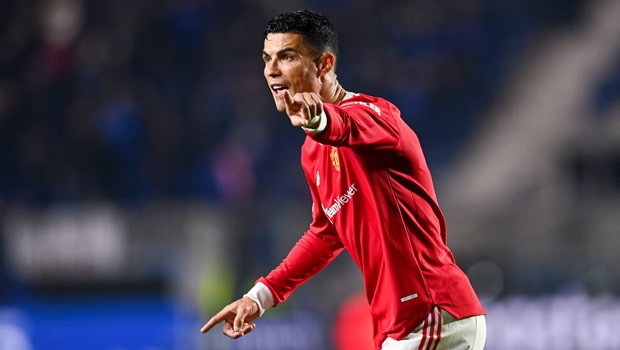 Manchester United boss Ole Gunnar Solskjaer drew a comparison between his talisman striker Cristiano Ronaldo with Chicago Bulls legend Michael Jordan. Ronaldo once again showed his magic as he helped the team draw the game 2-2 after his late equalizer on Tuesday at the Atleti Azzurri d'Italia.
United conceded the lead in the 12th minute of the game when Josip Iličić scored for the hosts. However, Ronaldo got his team back in the contest as he found the back of the net in the stoppage time of the first half.
Duvan Zapata, who had an amazing match for Atalanta scored 11 minutes after half-time and it looked like the home side will run away with three crucial points. However, Ronaldo once again equalized as he scored in the injury time through a volley and beat the opposition goalkeeper to his right.
"We all have our roles and responsibilities," Solskjaer told reporters. "Of course Cristiano is a leader in the group but that's what he does, he scores goals.
"We're not happy conceding two goals – but he does provide those moments and I'm sure the Chicago Bulls didn't mind having Michael Jordan either.
"Sometimes teams have the players they have and that's why they are Manchester United, that's why they are champions at the Chicago Bulls. You just come up with those moments."
Ronaldo has now scored in every match of the Champions League this season as he has been at his best. The linchpin didn't have a big preseason but he has been able to hit the ground running.
"For me, Cristiano is getting better and better for us. He's feeling better," Solskjaer added. "You know he's not had a proper pre-season, now he is getting better and better and he's feeling up to speed now."
Manchester United now has seven points out of the four matches and they will qualify for the next stage of the Champions League. The Red Devils will play a big match against Manchester City on Saturday.
Leave a comment