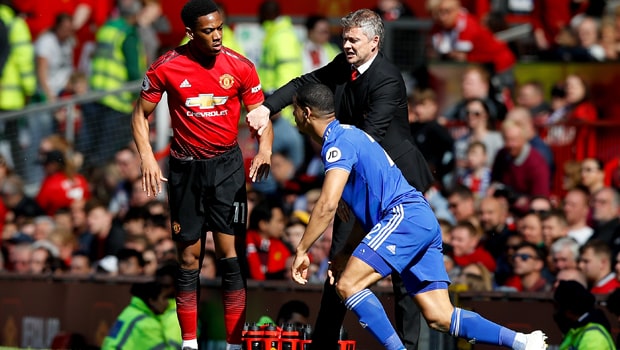 Ole Gunnar Solskjaer has warned it will be 'a long time' before Manchester United are likely to be Premier League winners again.
The Norwegian made the admission after the season petered out with a 2-0 home defeat against his former club Cardiff City, already relegated, at Old Trafford.
Despite the initial promise when he was appointed as interim successor to Jose Mourinho in December, Solskjaer's side went off the rails in the final months of the season, eventually finishing sixth, 32 points behind champions Manchester City.
Having been given the job full-time after a memorable Champions League win over Paris Saint-Germain in the spring, Solskjaer now admits the scale of task ahead in bridging the gap to City and runners-up Liverpool.
"The last couple of months have been extremely hard for the team, the club and for the players," said Solskjaer.
"More or less the only positive from today is that the season is over. We meet again on 1 July and we will work back to where we belong.
"To reach the leaders it will take a long time. For ourselves, the short-term focus in the league will be getting into the top four."
In the short-term, United will attempt to get their hands on some silverware and return to the top four, says the manager. He concedes that he'll have to bring some level of success to Old Trafford very quickly.
"We have got the Europa League, FA Cup, and Carabao Cup to go for a trophy because Manchester United can't go many years without winning a trophy. Jose [Mourinho] won the Europa League last and that is a realistic ambition," Solskjaer added.
"In the league, the points we are behind the top two, they have been excellent, those two. Absolutely exceptional. And we are five or six points behind Arsenal, Tottenham, Chelsea. They are the ones we have to make sure we catch up and don't let anyone closer to us."
Leave a comment