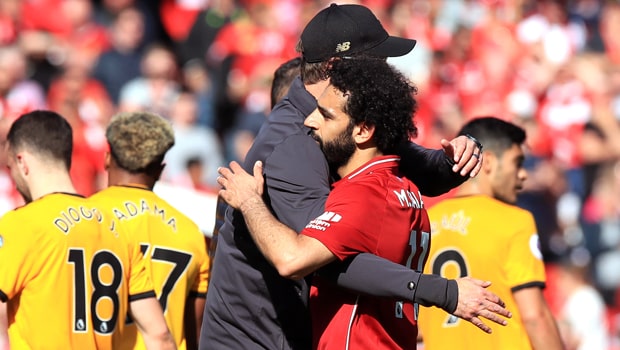 Liverpool 'tried everything' to overhaul Manchester City in the Premier League title race but, despite agonisingly coming up short, manager Jurgen Klopp feels they are on track to reach the summit.
The Anfield boss felt his squad took a key jump forward in their development this season and suggests it is only the 'first step' on their path to title glory. The Reds beat Wolves 2-0 to finish on 97 points; the highest ever points tally for any runner-up in any of Europe's top five leagues.
Liverpool lost just once in 38 Premier League games – to City in January – but they were undone as Pep Guardiola's side remained bullet proof in winning their final 14 games on the trot to edge the race by a single point.
"We wanted to write our own history and we did," Klopp told BBC Sport. "The team made so many big steps in the last year. We made a much bigger jump development wise.
"The boys pushed themselves to new levels, which I love, and that development and improvement is not finished. It is the first try. This team is one of the best that ever played for Liverpool; 100 per-cent."
Liverpool have a Champions League final against Tottenham to look forward to on June 1 and Klopp says the must be proud of what they are doing, though he knows dislodging City next term won't be any easier.
"As long as Manchester City are around with their financial power, no team will pass them easily. We need to be very close to perfection to win the Premier League as long as this is the case," he added.
Liverpool are 2.00 to win the Champions League final, with Spurs 3.75 and the draw priced at 3.50.
Leave a comment