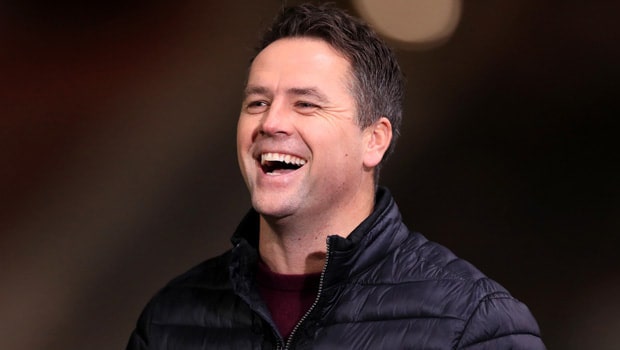 Manchester United are in a tight spot with Cristiano Ronaldo at the moment. While the Portugal international does not want to play in the Europa League, there aren't many options available to him. Most of the clubs are not looking to have someone who is well past his prime and have huge wage demands. So it looks like Ronaldo may end up staying at Old Trafford for this season.
Former Manchester United forward Michael Owen also believes that Ronaldo will stay at Old Trafford until the club finds a proper player to replace him. Owen believes that though Anthony Martial and Marcus Rashford have shown glimpses of their brilliance in attack, United will still need someone of Ronaldo's calibre to step up in big matches.
However the fact surely has a basis as Martial is injured and Rashford cannot afford to have another disappointing season like last time out. Also the Red Devils do not have the services of Edinson Cavani so they definitely need Cristiano Ronaldo to come up and score some of those crucial goals until they find someone better.
Speaking to DAZN, Owen believes that the United attack that extra sting with players who are considered hit or miss but not as consistent or prolific as Ronaldo. So he has plenty of reason to trust the fact that Ronaldo will stay at United this season. "I didn't [think Ronaldo will stay] a week ago, but the noise coming out now suggest he will. If he goes, they are very light in attacking areas and the number of goals he scored last season, how do you replace that?"
"Martial's come back, Rashford needs to do something as he can't have another season like last season and Cavani has left. It's not very exciting. Especially if Ronaldo leaves as well and they don't get anyone in. So I think he will stay unless they have somebody big to replace him," Owen added.
United had a horrible start to their season with a 2-1 defeat against Brighton & Hove Albion in their Premier League curtain raiser. It was a very underwhelming housewarming party for Erik ten Hag who started Ronaldo on the bench and with the result there were plenty of criticism thrown towards the Dutchman.
But the former Ajax manager shared how Ronaldo has joined training for 10 days and is not ready to feature the entirety of the ninety minutes. So he could not risk Ronaldo starting the first match of the Premier League season. "If he was available, the striker [Martial], I would have played him. Cristiano Ronaldo is now 10 days in team training, too short for 90 minutes. That is the reason we didn't start him," Ten Hag shared after the match.
Leave a comment