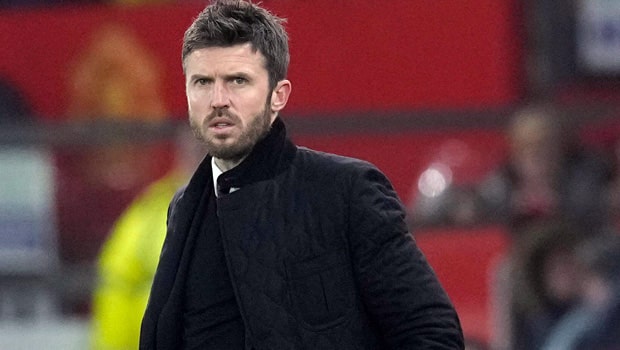 Michael Carrick has revealed he will be leaving Manchester United immediately after seeing the Red Devils beat Arsenal 3-2 at the Old Trafford on Thursday evening.
The former Manchester United midfielder will leave after his interim job at the club ended with newly appointed Ralf Rangnick ready to take charge at the weekend. The German manager was in the stands and could not take charge as he had visa delay issues.
The game saw Arsenal take the lead in a weird manner as Emile Smith-Rowe scored from the edge of the box in the 11th minute as De Gea lay on the floor after colliding with teammate Fred.
Manchester then equalised before the break as Bruno Fernandez broke his goal scoring drought stroking home Fred's pass. The Red Devils then took the lead in the second half through Cristiano Ronaldo who hit the 800 career goal mark with well taken goal.
Martin Odeegard then made it 2-2 after sweeping home a low cross before the VAR judged that Fred was brought down by Martin Odeegard in the box. Ronaldo stepped up and dispatched the penalty to score his 801 career goal.
United are three points behind Arsenal after recording two wins and a draw in their last three matches under Michael Carrick, the interim's interim.
While speaking in the post-match conference, Carrick spoke about his decision to leave.
"It's not been an easy decision to make but I feel it's the right one. It feels like the right time to step away and what a way to finish. It's 100% my decision. Over the last week I was conscious I respected the club and the manager coming in. I thought it was the right thing to do for the club and for Ralf [Rangnick] and I'm quite happy with that." Carrick said.
Leave a comment