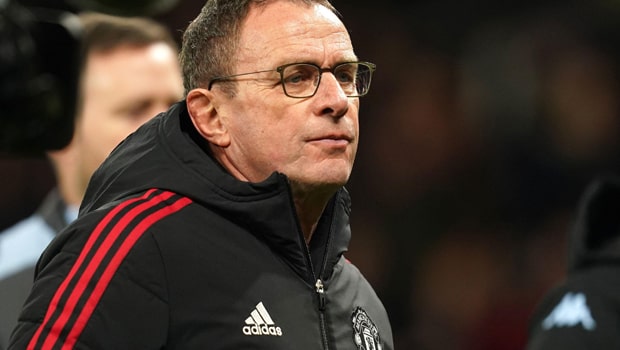 Ralf Rangnick has been appointed interim coach of the Red Devils following the departure of Ole Gunnar Solskjær.
Rangnick aims to put the club at the top 5 of the Premier League and progress in the Champions League.
However, Rangnick's coaching style is not clicking with the players.
Many of the players are disillusioned with Rangnick's coaching style, tactics, and even his assistants.
It seems that the players feel that there is a lack of tactical quality and that the coach is not the right man to manage a top-level club like Manchester United.
Jesse Lingard, Donny van de Beek, Eric Bailly and Dean Henderson are some of the players who are not satisfied with Rangnick's work.
According to the Mirror, up to 11 players would like to leave the club if they could.
A tweet from talkSPORT mentions that things appear to be very bad in the Red Devils' locker room and that Gary Neville himself seems to recognize that things are not going well.
Rangnick did not start the year well, as he lost his first game against the Wolves. After the defeat, the coach spoke about his first few weeks in charge of the team:
"I knew it would be a tough job; that's why I was hired. It's not easy to develop a DNA to play with and without the ball. Today we showed similar problems to the ones the club had in the three or four weeks before my arrival".
"I simply want the team to continue its development, as that is my job. It's not just about thinking about the end of the season. No one can predict what's going to happen [between now and then]," he commented.
"We can look into the crystal ball, but we're not going to get answers. For us, it's all about taking the next steps and continuing to develop this group of players," he added.
Leave a comment