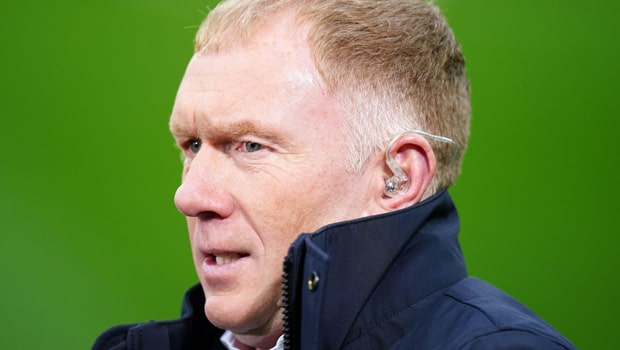 Former Manchester United midfielder Paul Scholes has said the club's dressing room is a disaster. The Red Devils suffered a humiliating loss against Liverpool last weekend by 4-0 and now they suffered another defeat of 3-1 against Arsenal on Saturday.
Nuno Tavares, Bukayo Saka, and Granit Xhaka scored for the Gunners whereas Cristiano Ronaldo found the back of the net in the 34th minute. However, as has been the story of the entire season, Manchester United didn't look like a team that could win against a top-10 team.
There have been multiple reports that the players are not gelling well with each other and the atmosphere is not right. This 3-1 loss against Arsenal is almost like a knockout punch to Manchester United's top-four finish hope.
"It is an absolute mess," Scholes said to DAZN. "It is a disaster of a dressing room. I had a quick chat with Jesse the other day and I'm sure he won't mind me saying that the dressing room is just a disaster."
On the other hand, the team's interim manager Ralf Rangnick quashed such claims but admitted that the players don't get on well with each other. Rangnick added that there is disappointment in the camp after losing against Liverpool and Arsenal.
"I don't know, you have to ask Jesse Lingard if you have this information," he said. "Obviously after games like today or the games at Liverpool or Everton, there is massive disappointment in the locker room for sure. This is normal.
"It would be rather a problem if that was different so this is for me normal. I think the whole group, they get on reasonable with each other. I'm not daring to say they get on well with each other but I don't see that there is an issue with regard to the atmosphere in the locker room."
Manchester United haven't been able to come up with a collective show and the body language of some of their main players has been surprising. The players haven't pressed hard on the pitch and have also lacked intent.
The Red Devils will face Chelsea on 29th April, at 12:15 am IST.
Leave a comment