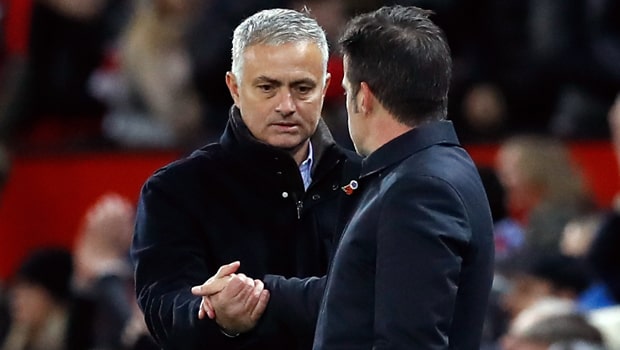 Manchester United boss Jose Mourinho claimed striker Anthony Martial has improved "everything" about his game after he helped his side beat Everton 2-1.
The former Monaco man was down the pecking order when Mourinho first arrived and he was linked with the exit door as a result. A number of clubs showed interest in the summer but Martial stayed put and he is now reaping the rewards.
The 22-year-old has scored four goals in seven Premier League appearances, including the second during Sunday's win.
United are now eighth in the table and pushing towards the top four and Mourinho insists his striker deserves praise.
He told Sky Sports: "Everything. He has the same natural talent that he had one or two years ago but he is improving his way of thinking football, thinking training too, and thinking his role in the team.
"I am really happy with him, Luke Shaw, boys that are improving. They had difficult periods, difficult periods for myself, because I want more from them and I took them to the limits.
But in this moment I think both, and in today's case Anthony, was able to do things he was not able to do before. So really, really happy with Anthony.
"When the players are playing bad, when the players are playing well it's my responsibility. Or, we go to the middle, which I think is fair, and say when a player plays bad it's half me, and half the player, and the same when a player plays well."
Leave a comment