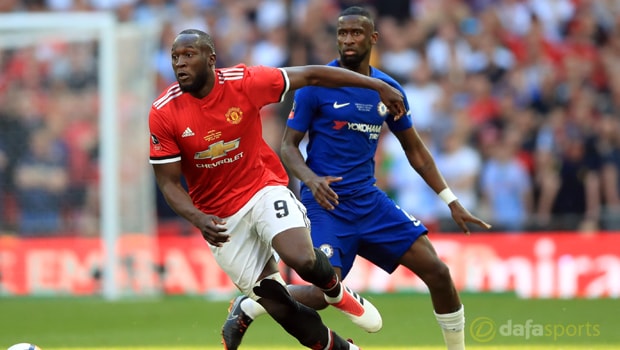 Manchester United boss Jose Mourinho has confirmed that Romelu Lukaku chose not to start Saturday's FA Cup final against Chelsea.
The former Everton forward has been missing since April 29 after injuring his ankle in the game against Arsenal.
Lukaku has been back in Belgium receiving treatment and he was not in the starting XI at Wembley but did come off the bench for the final 17 minutes.
United dominated possession and wasted numerous chances but Mourinho admits he could not rely on Lukaku from the start.
He told reporters after the game: "When a player tells you he's not ready to play, when a player tells you that he is not ready to start, then the question is how many minutes do you think you can play.
"But how can I convince a player that tells that he is not ready to play? It's not a difficult decision. It was an easy decision.
"I knew the opponent I was going to play against. I knew they have a compact low block with lots of physicality where they try to close everything.
"I knew without a target man it would be difficult for us, or Marouane Fellaini coming from the second line, attacking their second line with his physicality it would be difficult."
Lukaku will be hoping to prove his fitness in time for this summer's World Cup as he is expected to lead the line for Belgium.
Roberto Martinez's men are in Group G alongside England, Tunisia and Panama and are priced at 12.00 to go all the way and win the tournament.
Leave a comment