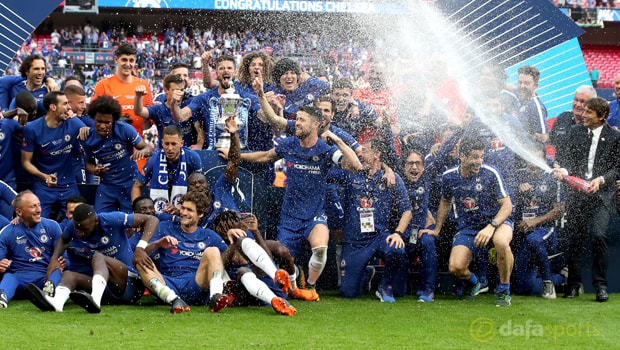 Chelsea manager Antonio Conte insists he still remains committed to the club after a tough campaign, despite continuing speculation over his future.
The Blues ended the campaign with a trophy as they won the FA Cup at the expense of Manchester United on Saturday.
Eden Hazard's first-half penalty was enough to seal a 1-0 win but Conte's future is still up in the air at Stamford Bridge.
Despite finishing the campaign on a high, Conte has admitted it has been a "difficult" season.
The Italian won the Premier League title during his first season and was expected to help the Blues repeat that feat but they failed to finish in the top four and will not play Champions League football next year.
Despite the uncertainty, Conte insists he is committed to the cause in London.
He told reporters: "This season was very difficult for many reasons. I predicted difficulties at the start of the season but we finished fifth and we won the FA Cup.
"To miss a place in the Champions League is not good for a club like Chelsea.
We must be honest to say this but, at the same time, I think you have to know the real situation – that this group of players did their best.
"To finish this season and win an important trophy like this shows great commitment and desire to finish the season in the right way despite the difficulties.
"Even in a difficult season, I showed I am a serial winner. I have a contract and I have committed to this club. Even with the speculation, my position was always the same – I was committed."
Leave a comment