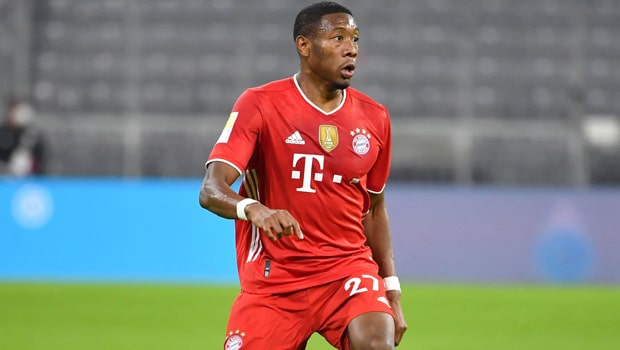 David Alaba, currently under contract with Bayern Munich, has come to an agreement with Real Madrid on a five-year deal that starts this summer.
The 28-year-old Austria international made an announcement in February that he would leave Bayern Munich after the current contract ends this summer.
While there is no official contract signing yet at the time of publication, all sides seem to have come to a verbal agreement.
In his 13 years with the club, Alaba has been a part of nine Bundesliga titles and two Champions league trophies.
The deal would keep Alaba with Los Blancos until 2026.
In the 2020-2021 Bundesliga campaign, Bayern are ten points clear atop the standings. A win at Mainz on Saturday would secure nine straight league titles for the club.
"I have made the decision to leave #FCBayern at the end of this season and try something new," Alaba said via social media back in February.
"It obviously wasn't an easy decision – I've been here for 13 years and the club means a lot to me."
Leave a comment