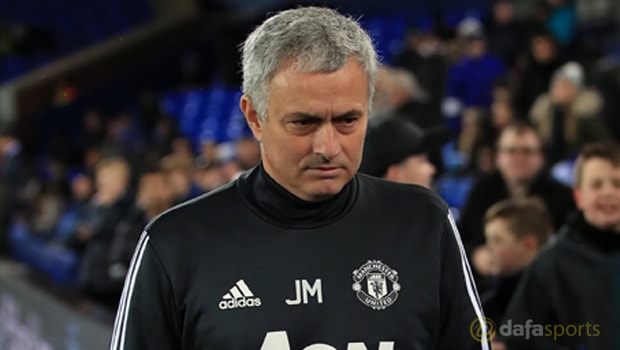 Jose Mourinho says his commitment to Manchester United is 'total', whilst also revealing he hopes to remain at the club beyond his current deal.
The Portuguese is now halfway through a three-year deal having succeeded Louis van Gaal and he says he sees himself staying beyond that initial contract, so long as the club wants him.
Mourinho also suggested reports he might leave the Red Devils this summer are 'garbage'.
His future has come under some scrutiny following a poor run of form over Christmas and the New Year.
Man United were dumped from the Carabao Cup by Bristol City before failing to win Premier League games against Leicester and Burnley.
They steadied the ship on New Year's Day by defeating Everton at Goodison Park but remain 15 points adrift of neighbours Manchester City in the Premier League title race.
"If you want to ask me directly if I see myself next season at Manchester United, then I say I see myself [here]," Mourinho said.
"As I said when I arrived, I am going to leave when the club wants me to leave because I have no intention to leave at all.
"My intention is to stay and to work and to improve and to bring the club to where the club belongs.
"And I want to stay. I do not see any reason not to stay. I still have a contract. In fact I am in the middle of my contract. I am not in the last couple of months."
Mourinho was then asked if he wanted to remain at Old Trafford beyond his current contract. He replied: "Yes, I see myself [here].
"It is just a question of [whether] the club, the owners, the board, Mr Woodward are happy with my contribution and they want me to stay beyond the end of this contract. "But yes I want to stay."
Manchester United are 5.50 to beat Derby County 2-0 in Friday's FA Cup third-round clash at Old Trafford, while Mourinho's side are 7.00 to win the competition this season.
Leave a comment