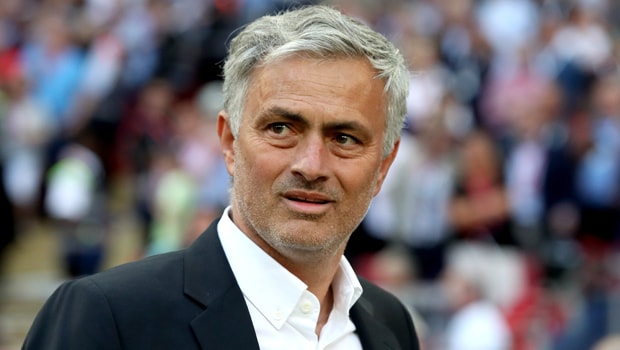 Manchester United boss Jose Mourinho insists he's happy to see rivals Liverpool signing quality players, though he wants the Anfield club to now admit they need a Premier League title.
The Reds are without a top-flight success in the Premier League era and, since taking over from Brendan Rodgers, manager Jurgen Klopp has played down suggestions he must end the famine on Merseyside.
Klopp has been forced to defend Liverpool's spend on players this summer, which topped £170m after signing goalkeeper Alisson last week from Roma.
Two years ago the Liverpool boss was critical of United's £90m move for Paul Pogba, but Mourinho says it is clear the German has changed his stance.
"I think if you have the money, if you invest well, it is better than to have it in the bank. Because the interest rates are very low," Mourinho said.
"The problem is you have to invest well and honestly I think they did very well, because every player they bought are quality players. I'm happy for them.
"And I'm also happy to smile [about Klopp's previous comments] and to see that, you know, you can change your opinion and change as a person, it's funny."
With the extra spending comes pressure, and the Portuguese says Liverpool must now be scrutinised as would-be title winners in the new season.
"Maybe this season finally you [media] demand that they win. I think you have to be fair and now you have to demand [they win the league]," he added.
"You have to say the team, with the investments not just this season, last season, that you made in January, that you make now, because that will probably be the record for the Premier League this season, I can't see anyone else getting close to spending what they have.
"A team that was a finalist in the Champions League, you have to say you are a big candidate, you have to win."
Liverpool are 6.00 to win the title this season, with Mourinho's Red Devils at 6.50.
Leave a comment