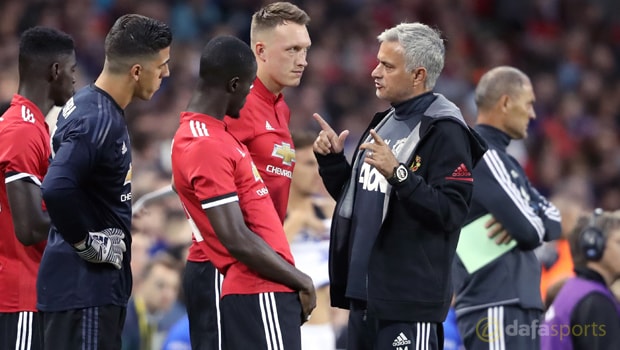 Manchester United coach Jose Mourinho is adamant that centre-back Phil Jones has all the attributes to become a top-class centre-back for the club.
The England international has capitalised on injuries at the start of the season to form a partnership with fellow defender Eric Bailly.
The duo have helped United keep three clean sheets from their first three Premier League games and Mourinho's men sit top of the pile as the squad heads off for the international break.
Jones has been rewarded for his performances with a place in Gareth Southgate's England squad and Mourinho insists he can continue to improve this season.
"He's potentially a very good player," Mourinho said.
"He's still young. He's still in a learning age but for years and years and years he was injury-prone.
"He has a problem now. He's complaining about an ankle problem so he's the kind of player where we need to have him always in our hands with a lot of care from the medical department, from the fitness coach, from my assistants, in the gym, working always on prevention, on recovery.
"If we manage to have him safe and protected from injuries, I think potentially he's everything I like in a central defender."
The Red Devils, 3.25 to win the league title, are currently without Marcos Rojo but Mourinho does have Chris Smalling and Victor Lindelof to choose from.
The former Chelsea boss insists his squad are pushing each other and the morale is high in the camp.
He added: "Smalling is in very good condition and Victor is improving every day.
"Against Basle, Jones and Eric are both suspended so we will play Victor and Smalling and there will be no problem at all. The squad is good and the mentality of the players is very good."
Leave a comment