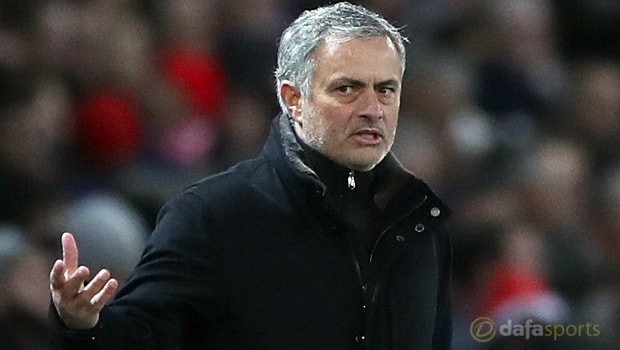 Jose Mourinho has defended Manchester United's Champion League last-16 exit at the hands of Seville, pointing to previous failures for the club.
The Portuguese surprisingly referenced how he himself has twice knocked the Red Devils out during his managerial career with Porto and then Real Madrid.
Mourinho's side team floundered on home soil on Tuesday as Sevilla won 2-1 on the night and on aggregate in a tie Man United had been deemed strong favourites to win.
Sub Wissam Ben Yedder scored two goals in four minutes in the final quarter of the game to leave a misfiring home side staring at the exit.
Afterwards, Mourinho referred to his victories over United as manager with Porto (2004) and Real Madrid (2013) and said going out was not 'the end of the world'.
"I've sat in this chair twice before in the Champions League, and I knock Man Utd out at home twice, with Porto – Man Utd out, and with Real Madrid – Man Utd out. So this is nothing new for this football club," he said.
"I don't want to make a drama out of it, we don't have time for that. We have a match on Saturday, we have no time to be sad for more than 24 hours. And that's football, it's not the end of the world."
Man United mustered only four shots on goal across two legs against their La Liga opponents, but Mourinho defended their play.
"I think the intention; the way we started was really good and really positive.
Then after 10, 15 minutes after that success without goals, Sevilla has a good team and they can hide the ball," he added.
"They have players in midfield who are really good at that. They tried to do that and did that for the majority of the time."
Sevilla are 34.00 outsiders to win the Champions League having qualified for the last-eight.
Leave a comment