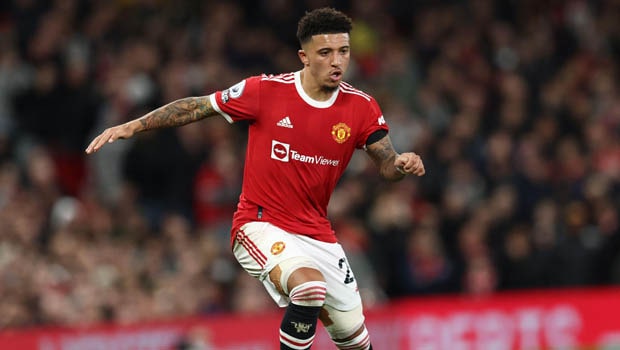 Former English soccer player Trevor Sinclair, who played for teams like West Ham and Manchester City, stated on a talkSPORT show that Jadon Sancho would be better off at Manchester City.
Much expectation was created by the arrival of Sancho to the Red Devils; the player had shown outstanding performance at Borussia Dortmund. For example, in his last season with the German club, he scored 16 goals in 36 appearances.
But things are not going well for Sancho in England, where he has only scored five goals in 33 appearances in all competitions, and his presence on the pitch goes unnoticed.
Sinclair, who knows Manchester City well, feels that Sancho would do better under Pep Guardiola.
"Sancho looks like a Manchester City player; he plays great patterns, he's fantastically gifted when you talk about his technical ability," he said on White and Jordan Show.
"He hasn't got that burst of pace like a Raheem Sterling to go past a full-back.
"That's why he plays on the left by the way, so that he can build moves.
"But the players around him don't seem to get it and this kind of reflects Manchester United as a team.
"They've gone through a few managers over the last few years and some of the players serve a certain formation and philosophy.
"Other players for a different formation and philosophy and all of a sudden you've got a mismatch of a group of players that individually are good players, but collectively there's no overriding philosophy for the football club."
Leave a comment