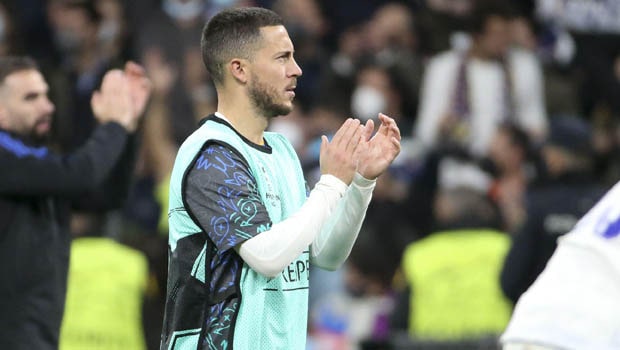 In his third season at Real Madrid, Eden Hazard fails to live up to expectations. The Belgian footballer has only played 877 minutes this season. Therefore, the Merengue club will likely seek to transfer him in the summer.
In addition, the possible arrivals in Madrid of Kylian Mbappé and Erling Haaland would leave Hazard without options.
Hazard still has a market despite his poor performance in the Spanish capital. Several teams track him down. According to 'Foot Mercato', Arsenal is one of them. The 'Gunners' want to reinforce their squad with a player who shone in London, albeit in a Chelsea shirt.
The transfer price should be far from the 115 million euros Madrid paid for Eden in 2019. Currently, his market value is only 18 million, due to a really disappointing stage at the Santiago Bernabéu.
Although Eden Hazard always wanted to play and succeed at Real Madrid, he is partly to blame for his failure to date at the White House and LaLiga. It is true that first the injuries and then Carlo Ancelotti, who has never given him continuity, have finished stoning his chances.
For the Gunners, Hazard's option is appealing, as they are looking for a 10 talent and guarantees and since they are confident that the Belgium captain still has football on his legs, even more so in the Premier League, where he was considered one of the the three best soccer players on the planet. It is a fact that Madrid will have to release several players, and Hazard is one of the leading candidates, which makes the situation favorable for the Gunners, who intend to sign the player for around 15 million.
Hazard had already flirted with a possible return to England, specifically to Chelsea, his former club. But misunderstandings and tensions between the Blues and Real Madrid prevented the operation from going ahead.
Due to Chelsea's situation and the sanctions against its owner Roman Abramovich, the club cannot sign new players, making it very difficult for Hazard to return to Stamford Bridge.
Leave a comment